Independent pet business strikes up a collaboration with UK retail giant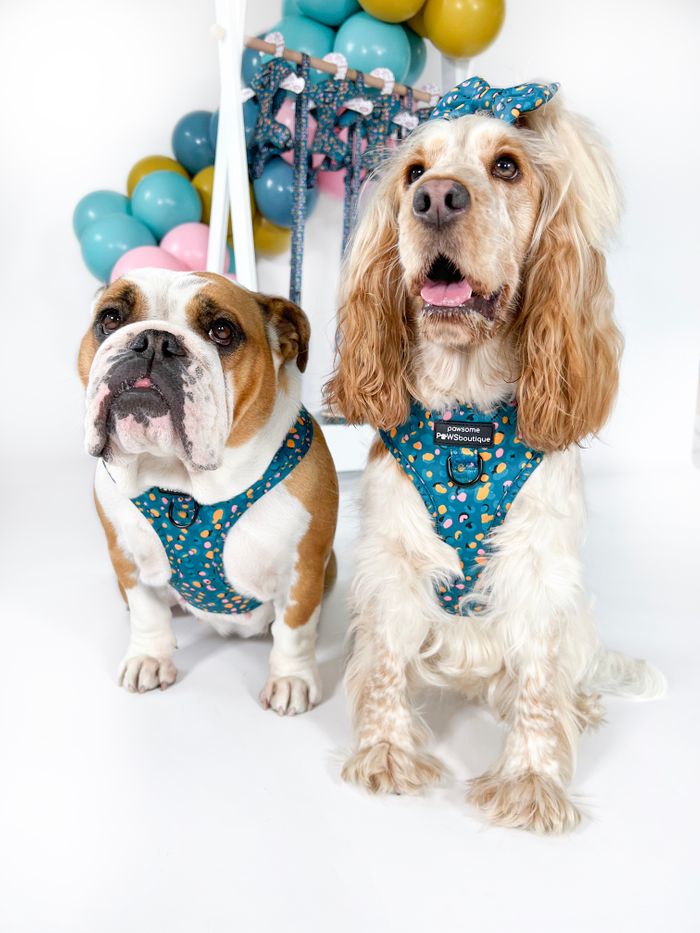 PPB innovates and creates original and exceptional quality dog accessories and human clothing and John Lewis is synonymous with high-quality brands, so it was only natural that the two would end up working together.
The brands met at a Product Guru event earlier this year, and instantly saw the opportunity to create a collaboration that would appeal to both customer bases.
The 'Teal Leopard' collection has launched online as well as in physical stores up and down the country, and consists of adjustable harnesses, collars, bow ties, leads, poo bag holders and PPB's Tough Trails harness design.
John Lewis stores stocking the collaboration include High Wycombe, Oxford Street, Kingston, Cardiff, Cheadle, Peter Jones, and PPB's hometown of Leeds.
PPB owner, Sophie Chesman, who founded the business in 2016 said, "This is a dream come true. Working with such a prestigious brand like John Lewis has really validated all the hard work my team and I have put into the business over the years. We couldn't have done it without the amazing support from our customers either, it's a fantastic community we've created through our social media."
Sophie started the business from her bedroom over 6 years ago, and has grown it to a team of 7 with a headquarters in Leeds over 3,000 sq ft. PPB fosters her creativity, originality and imagination bringing her products to life which has resulted in a large and loyal customer base with great social media following.
Jason Chesman, Sophie's husband, who joined PPB full time at the start of 2022, said: "Working with John Lewis is a testament to all the hard work Sophie has put into the business over the years. From converting the spare bedroom into a workshop, the late nights and early mornings, sometimes through the night sewing away on the machine to get the orders out of the door. I'm a very proud husband."