The Innocent Hound turns 10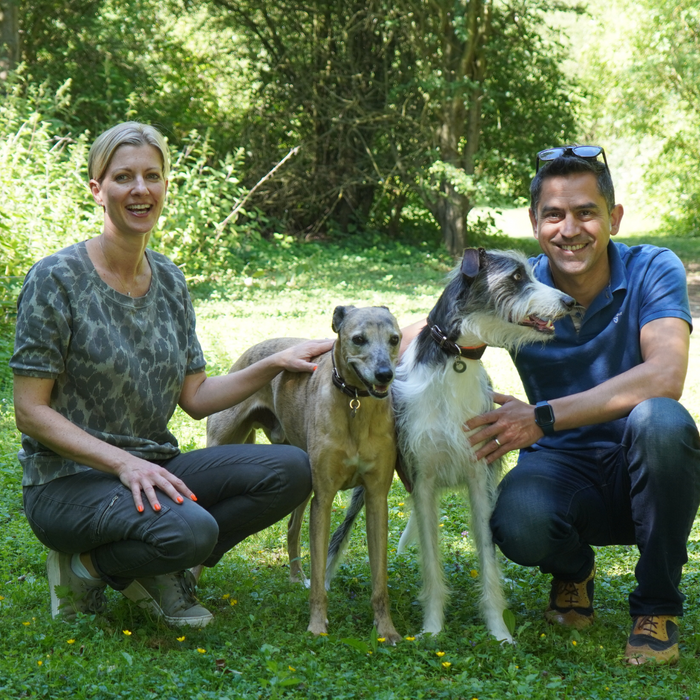 Inspired by their rescue lurcher, Bongo, founder Chloe Heaton wanted to create a range of treats that mirrored their values that they hold when choosing food for themselves. The Innocent Hound set out on a clear path to use locally sourced, quality ingredients, and British meat where animal welfare was a priority.
Reminiscing on the start of her business venture, Chloe says "When we look back at the treat market 10 years ago, it was a very different scene – today consumers can find a far greater choice of good quality and healthy dog treats, something that didn't exist when we first started. We're proud to have played a key part in raising the standards."
Although manufacturing was never part of the plan, when their original supplier closed after just a few months after launching, The Innocent Hound was forced to make a radical decision. Giving up was not an option, and so with the help of their local butcher, and an experienced pet nutritionist, they rented a small food production unit where they specialised in producing high meat content sausages that they air-dried using a bespoke drying system.
The popularity of the products resulted in a move to a bigger factory in 2017 where they are based today. The Innocent Hound has proven itself to be innovative and groundbreaking as they extended their product range with a host of healthy and functional treats, as well as a unique air-dried complete food. This food was the first of its kind to be produced in the UK and won the prize for new Dog Food Product at PATS 2019.
With a team of nearly 30 people and a recently completed factory expansion, The Innocent Hound are set to continue growing their business with exciting new plans, but not before celebrating the incredible journey they have been on over the last 10 years.