22 Jul 2021
Keep ClimaCOOL & Carry On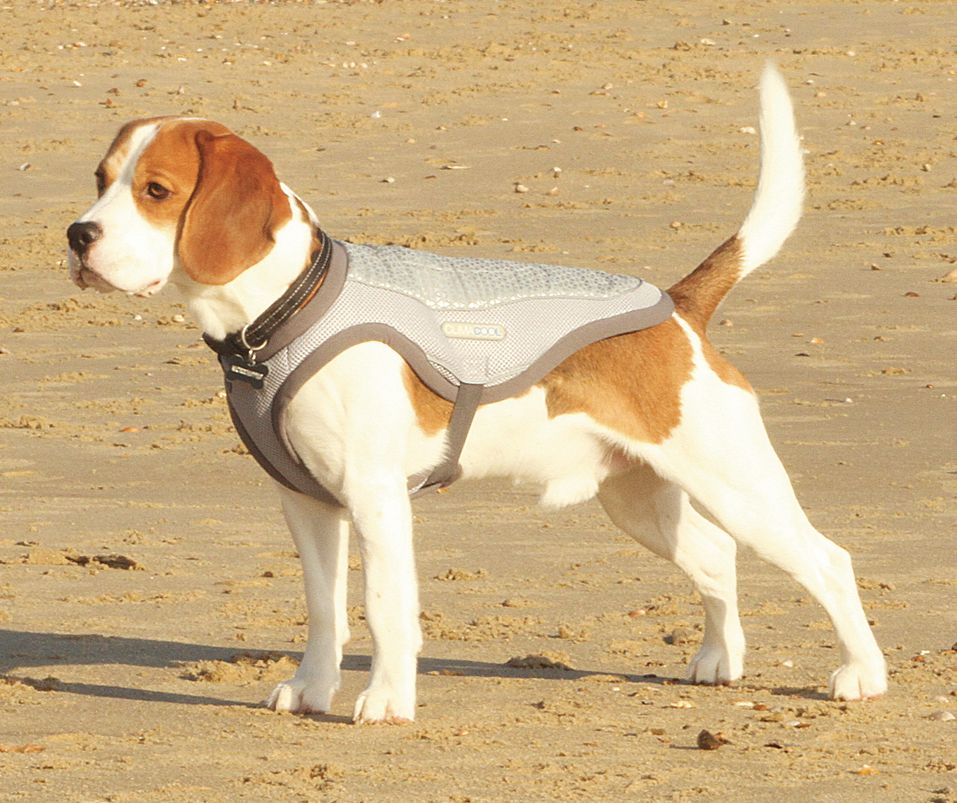 The ClimaCOOL® dog cooling products, developed by George Barclay, are the 'must-have' accessories for dog owners to keep their pooches cool during summer months. The ClimaCOOL® series comprises of cool mats and cooling jackets, so whether the dog is inside, or outside on the move, the ClimaCOOL® product series can provide the appropriate cooling.
The George Barclay, ClimaCOOL® dog Jacket, uses natural evaporative cooling, to help keep the dog cool during hot weather. The owner simply soaks the garment in cool water before fitting the jacket to their dog. The jacket has a reflective top panel to reduce direct heat, is fully adjustable, has a built-in leash access point and reflective side trim. Available in 7 sizes, the jackets have a recommended retail of £24.99 - £37.99.
The George Barclay, ClimaCOOL® self-cooling mat helps keep dogs cool during hot weather. The mat will maintain a temperature of 5-8 degrees cooler than the ambient temperature for approximately 1 hours use. There is no need to freeze or chill the mat before use. The mats have a blue/grey reversible design and feature a foam inner core for additional comfort. Available in 3 sizes, the self-cooling mats have a recommended retail of £12.99 - £29.99.
All ClimaCOOL products are supplied in retail packaging, clearly displaying the products USP's, as well as coherent branding across the product range. An additional POS package is available to further enhance these products in-store presence.
To find out more about the ClimaCOOL® collection of dog cooling products, as well as other products developed by George Barclay, please visit: www.georgebarclay.com or e-mail: sales@georgebarclay.com