Little BigPaw purchased by Pet Buddy Group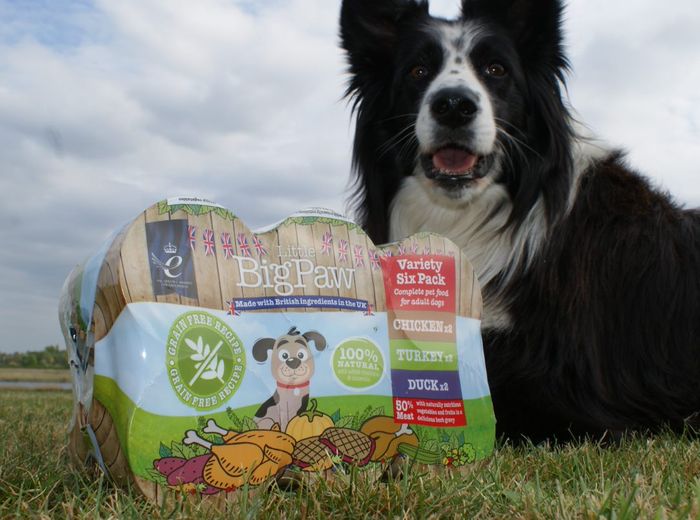 'PBG came to us with the ambition to accelerate growth by launching more products and entering new markets. That felt like an exciting journey to be part of. Together we will be able to exploit synergies within distribution, product development and logistic' says Little Big Paw co-founders David Alton and Jim Weston.The founders will remain with the company, which is key to PBG's compounder strategy.
Little BigPaw is a range of 100% Natural, British made wet and dry foods and treats.
As well as displaying the Little BigPaw range at PATS , Little BigPaw will also be presenting some of the new PBG brands including:
Buddy : High quality foods, treats and supplements.
Wap Dog Care: Vegan dog care shampoos, treatments and medicines.
MediPaws : Top quality supplements and oils.
PBG's goal is to become the leading group of premium and sustainable pet food companies in Europe within 5 years. An ambitious M&A strategy together with strong organic growth is the recipe.
'We are delighted to welcome David and Jim to PBG and our exciting journey ahead. They have built a modern and highly appreciated brand that is sold to over 45 markets worldwide. In addition, they offer over 50 years of combined pet food experience that will open many doors for us as a group' says Alex Retzlik co-founder and Chief Business Development Officer.
'We're building a vertically integrated group of pet food brands; from factory to consumer. Synergies can be found within distribution, production, ecommerce/tech, as well as within logistics. The ambition is to become a market leader within our segment in Europe within 5 years' says group CEO Alex Baumann.
PBG are backed by strong Swedish investors, from venture capital firm Luminar Ventures to renowned family offices such as Knutsson Holding and Prioritet Finans and Juni fintech co-founder Samir El-Sabini.
'We have great investors backing us on our journey. This is the 4th acquisition we do in 18 months' time and many of our investors have been part of every deal. We're humble to build PBG together with great investors' says co-founder and group CEO Alex Baumann