Local disability employer expands product sales into Europe post-Brexit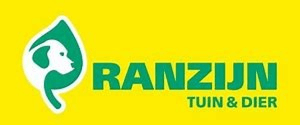 Norfolk Industries for Disabled People has secured a new customer which will see them selling their own branded products in Europe for the first time.
Dutch brand Ranzijn Tuin & Dier is a leading retailer of a wide range of pet products and services which it sells alongside gardening homeware products both online and through its stores.
Norwich-based Norfolk Industries for Disabled People is a producer of pet bedding and other pet-related items for small animals operating on a profit-for-purpose basis. It employs people with disabilities as well as offering work placements to people who are struggling to find employment whether through disability or other reasons.
Having largely supplied products for retailers to sell under their own brand, the company has recently invested in a rebranding exercise of its own and is now looking to gain footholds in the pet product market under its own name.
The relationship with Ranzijn is a direct result of this initiative and the company very much shares Norfolk Industries' social ethos, having previously been an employer of people with disabilities itself.
This contract with Ranzijn is ongoing with the first order of products despatched on 19th March. This initial order will see Ranzijn stocking three of Norfolk Industries' own product range, with future orders of a further five of their products in the pipeline.
Norfolk Industries has been exporting its products to Spain for many years, but the relationship with Ranzijn confirms their ability to be cost effective in Europe in the post-Brexit era.
Norfolk Industries factory manager, Sharon Tooke, said: "We've had a great year so far, winning 2 awards for our products and now this. To get your own branded products into Europe is a real achievement for Norfolk Industries and Ranzijn have been a pleasure to work with to get to this point. It's great to see that even companies based in other countries want to actively support a business like ours which is providing employment to people with disabilities as well as various services to move people in the local community closer to employment through platforms such as our Gateway Assured Accredited Learning programmes and work experience."
-Ends-
For more information contact:
Sharon Tooke, Norfolk Industries
Sharon.tooke@independencematters.org.uk
01603 667957
FURTHER INFORMATION
Norfolk Industries employs people with disabilities and provides work placements to others who are dis-advantaged in the employment arena through long term unemployment or disability. A part of Independence Matters CIC, it operates on a profit-for-purpose basis manufacturing small animal pet bedding at its factory in Norwich. The company's social ethos is reflected in its products which are made using recycled materials, reducing the amount of waste to landfill by around 140 tonnes per year. Approximately 1.2 million units of product are sold each year to both retailer outlets and wholesalers. Its domestic customers include Pets at Home, Pets Corner, Pettex and Armitage Pet Products.
https://www.norfolkindustries.co.uk/