09 Sep 2019
Long Paws Flexes its Cat Claws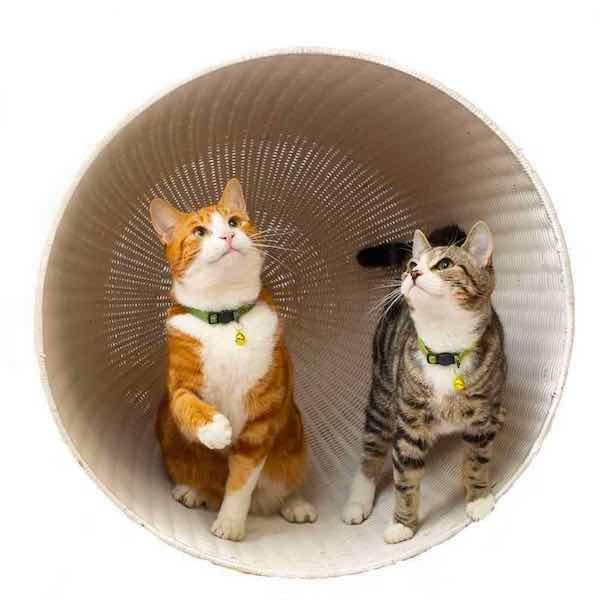 Long Paws has just entered into the world of cat accessories with a series of reflective cat safety collars.
Long Paws, the Everyday Outdoor Dog Gear producer, has just dipped its claws into the cat accessory world. Long Paws launched their new Tom & Tabby range. To date the range includes a set of brightly coloured cat safety collars. The woven collars are soft and comfortable for cats to wear. They are fully adjustable, and for adventurous cats, they include a secure snap clip to avoid any dangerous snags.
And since many cats are night prowlers, Long Paws has included a reflective print pattern, so cats will shine brightly when seen through headlights. Long Paws has also included a warning bell, to help prevent cats from leaving live (and not so live) "presents" for their owners. And for parents who like their furballs to remain wild, the bell is removable.
The collars are available in a range of two-toned colours including: Fire Orange/Green; Ice Purple; Crimson Red; and Moss Green, and has a recommended retail price of £4.99. Contact Long Paws for more information https://www.longpaws.co.uk/product-page/cat-collar or to receive high resolution images.
Visit us at PATS Telford, Stand A56.