11 Feb 2022
LoveJoys Pet Food launches two delicious NEW Hypoallergenic flavours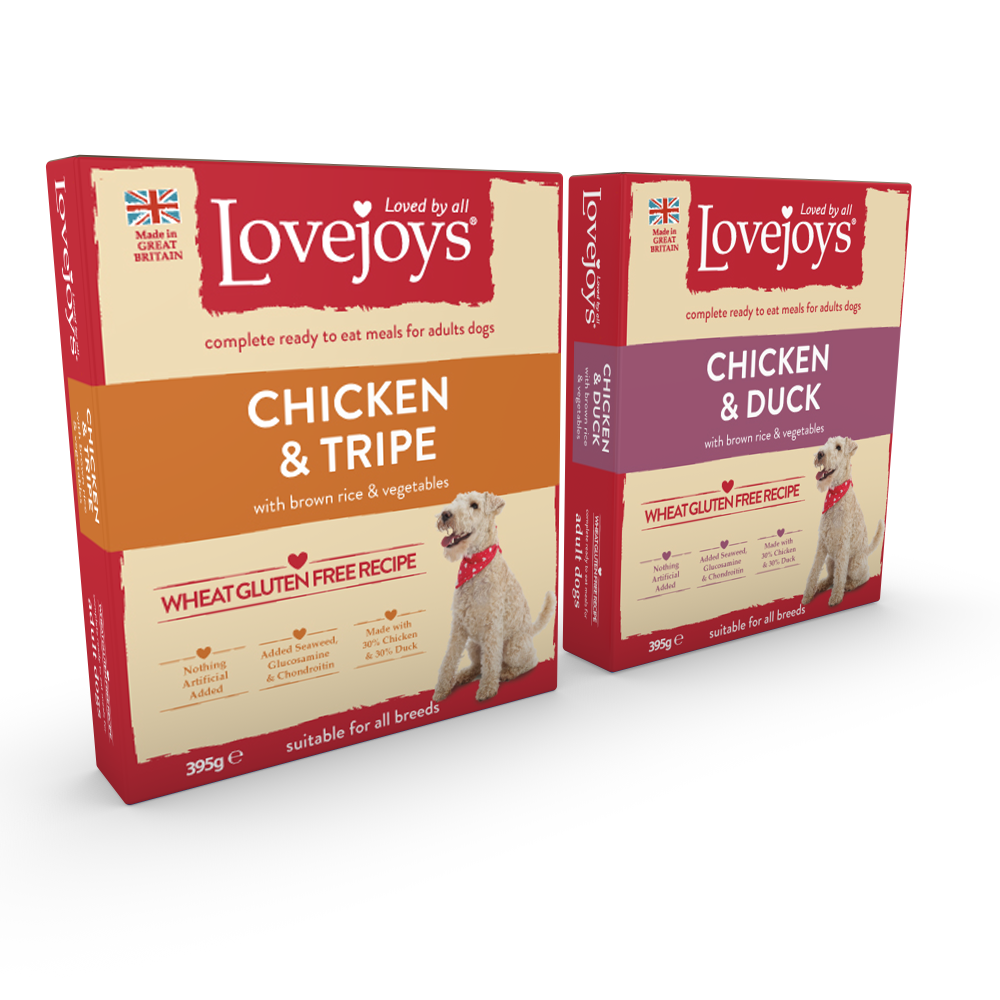 Lovejoys wet dog food is a firm favourite among high street pet shops due to its exceptional ingredients at an accessible price, with a good profit margin. The new flavours include Chicken with Tripe, and Duck with Chicken to spice up the range with some extra sought-after flavours combinations and requested combinations. There are no artificial colours, flavours, or preservatives, each meal contains added glucosamine and chondroitin for joint care, with a 60% meat content. Lovejoys wet dog food has seen a significant increase in demand over the last 18 months during the pet boom, with consumers asking for additional flavours to be added into the range, Lovejoys met consumer expectations and increased their product range to meet the demand.
"We've had a great amount of success with Lovejoys wet food, we never compromise on the ingredients, and always ensure the range is available at a price accessible for all dog owners. Adding tripe into the range was a great opportunity for us to add in a fresh taste to a popular in demand product." – Lynne Hopwood, National Sales Manager 
Lovejoys wet food starts at only £1.49 RRP making it a premium ingredient product at a great value for the customer.