What makes PATS Telford so special? - Ancol Pet Products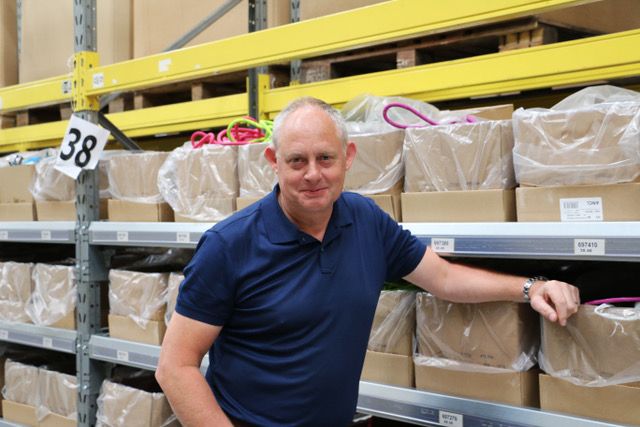 The biggest-ever PATS Telford, which takes place on 1-2 October 2023, promises to be a memorable show in the UK pet industry calendar with more than 250 companies and brands unveiling hundreds of new products.
Three exhibition halls at Telford International Centre in Shropshire will be buzzing with activity as exhibitors showcase their latest launches over the two show days.
As excitement starts to build, a regular exhibitor reveals why PATS Telford has become a must-visit event for pet retailers and buyers.
Why have you chosen to exhibit at PATS Telford?
After deciding to take a rest from exhibitions for a few years, we were lucky enough to secure an excellent location at PATS 2021. After a three-year exhibition break, we were astonished at the level of interest, the quality of the visitors and the overall positive reaction we had at PATS. It was repeated at PATS 2022, so we are very pleased with the return on our PATS investment and can't wait for this year's show.
What makes the exhibition so special?
The location is excellent. All our customers state how much they enjoy visiting Telford.
How important is it for suppliers and manufacturers to have a show like PATS?
People like to buy from people. It's very important to meet our customers in person and we like to show and explain our product range in situ, not just from a catalogue or images on a computer.
What are you hoping to achieve at the show?
We are looking forward to engaging with old and new customers and chat to them, hopefully take orders and make plans for future business.
Will you be unveiling new products there?
We will be launching our new catalogue and price list along with 200+ new products.
Why should a retailer take time away from their store to visit the show?
If they are passionate about growing their business, there's no better opportunity to see what's new and interesting for sale. Being able to differentiate their offering from their competition is the best way to develop sales.
Registration for free entry to the show is open for retailers and buyers at www.patshow.co.uk
Ends
Photographs of PATS Telford 2022 are available to download at https://stewartwrittle.dphoto.com/album/xyaf42
For further media information please contact Neil Pope by email press@impact-exhibitions.com