What makes PATS Telford so special? - Nova Dog Chews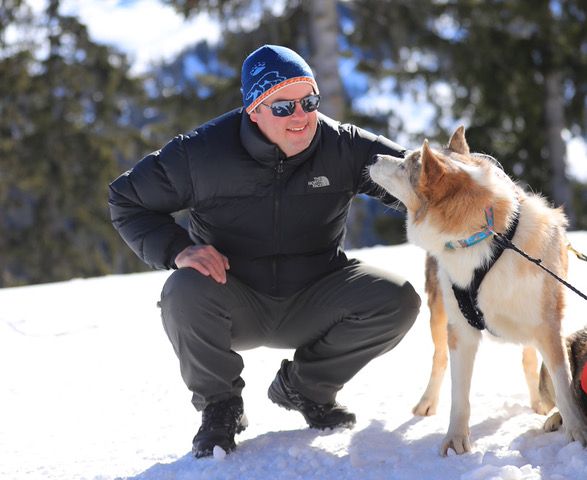 The biggest-ever PATS Telford, which takes place on 1-2 October 2023, promises to be a memorable show in the UK pet industry calendar with more than 250 companies and brands unveiling hundreds of new products.
Three exhibition halls at Telford International Centre in Shropshire will be buzzing with activity as exhibitors showcase their latest launches over the two show days.
As excitement starts to build, a regular exhibitor reveals why PATS Telford has become a must-visit event for pet retailers and buyers.
Why have you chosen to exhibit at PATS Telford?
We have exhibited many times over the years at PATS Telford and have always found it to be a great chance to speak to new and existing customers in one place and showcase our range of products. It is the best opportunity to speak to the whole pet market over two days.
What makes the exhibition so special?
There is always a good buzz about the exhibition. It comes at good time in the calendar year for us, in the early stages of the build up to Christmas. It is the most important event in the year for the UK pet trade.
How important is it for suppliers and manufacturers to have a show like PATS?
It is very important to be able to meet and speak with customers at least once per year at a venue like this. It is a great chance to introduce new products and let customers know about what we can offer as a company. Some customers sometimes don't realise the extent of our range until they see us at PATS Telford. Many also like to see the quality of the products in real life rather than viewing from a brochure or website.
What are you hoping to achieve at the show?
We would like to introduce new products to our existing customers and showcase as much of our range as we can. Of course, we are also looking to speak to customers who don't stock our products yet and hopefully we can encourage them to start. One of the main reasons for attending is to build long-term relationships with customers and build trust that we are the company to go to for natural premium dog snacks in the UK.
Will you be unveiling new products there?
Yes, we intend to unveil some new products within our Paddock Farm natural range, including some novel proteins. We will also be adding to our very popular Luxury Pâté range.
Why should a retailer take time away from their store to visit the show?
It is a great chance to see what the UK pet market has to offer and to see products in the flesh. It's also great to catch up with customers and have a chat. We would encourage everybody to drop past our stand even if it's just to say hello.
Registration for free entry to the show is open for retailers and buyers at www.patshow.co.uk
Ends
Photographs of PATS Telford 2022 are available to download at https://stewartwrittle.dphoto.com/album/xyaf42
For further media information please contact Neil Pope by email press@impact-exhibitions.com