More companies, including one from China, sign up for PATS Telford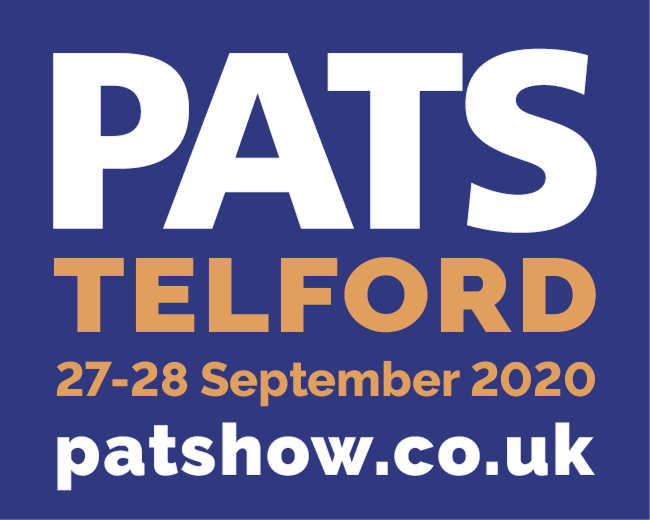 More companies are signing up to exhibit at PATS Telford, including a pet product supplier from China.
Gambol Pet Group Co Ltd this week confirmed its attendance at the UK's National Pet Industry Exhibition, which takes place in just under six month's time.
"Covid-19 is controlled in China, and our work is being carried out normally," company spokesperson Fangying Wei informed PATS organisers.
Gambol is one of four exhibitors – the others being Zoflora, Lah-De-Dah-Dog and Woof & Brew – to have booked stand space at PATS Telford since Monday (March 30).
"It's a very difficult period for everyone but the fact that companies are this week committing to showcasing their new products at PATS Telford is a sign that the pet industry is determined to get through this crisis," said organiser Gordon Thomas, of Impact Exhibitions and Events.
Zoflora, a brand with almost 100 years of home hygiene experience, is new to PATS, and senior brand manager Vicky Oldroyd said the company is looking forward to the Telford exhibition.
"We're delighted to be exhibiting at this year's event where we'll be showcasing our innovative 'Fresh Home' range. It has been specially developed to be better tolerated by a pet's sense of smell.

"The brand aims to connect with pet retailers to educate them about Zoflora's Fresh Home range which contains patented malodour technology and has been tested against pet-specific odours, including vomit, urine, excrement and 'wet dog' smell."

Zoflora will also be showcasing Coastal Breeze, which is the latest fragrance for 2020 from its Fresh Home Odour Remover and Disinfectant range, alongside a range of other products.
Another exhibitor to book its stand this week was Lah-De-Dah-Dog, which is returning to Telford after launching its range of quality fleece dog coats at PATS two years ago.
Gambol, Zoflora, Lah-De-Dah-Dog and Woof & Brew have joined more than 130 other brands to have booked their stand space for PATS Telford on Sunday, September 27th, and Monday, September 28th.
During the coronavirus crisis PATS is using its large database of more than 13,000 contacts, including pet retailers, wholesalers, international distributors, garden centres, farm shops, groomers, kennels and catteries, and other pet professionals, to send targeted communications. Details of new product launches, deals and discounts, and other newsworthy items are being included in a series of e-shots, as well as being posted on the PATS website www.patshow.co.uk.
Gordon Thomas added: "By helping and supporting the pet industry in this way, it will mean that retailers and buyers will be more aware of our exhibitors and their product ranges when PATS Telford takes place in September. By working together, we can weather this difficult and hopefully short-term situation."
Gordon added that the PATS team will be working extra hard to attract more visitors to the show in an effort to beat last year's attendance figure of 2,103, and also on plans for next year's PATS Sandown, which takes place on February 14th-15th 2021.
For all the latest information on PATS visit www.patshow.co.uk
Ends
Photographs from PATS are available to download
1. Visit www.sirastudio.com
2. Click on Galleries
3. Click on the Conference and Exhibitions folder
4. Click on either the PATS Sandown 20 or PATS Telford 19 folders
5. On the password screen enter: pats20sandown or pats19telford respectively
For more information contact Neil Pope at press@impact-exhibitions.com or on 07595 442601.