Neptune's Yard - The UK's First Prebiotic Antioxidant Immunity Boosting Fermented Seaweed Superfood Supplement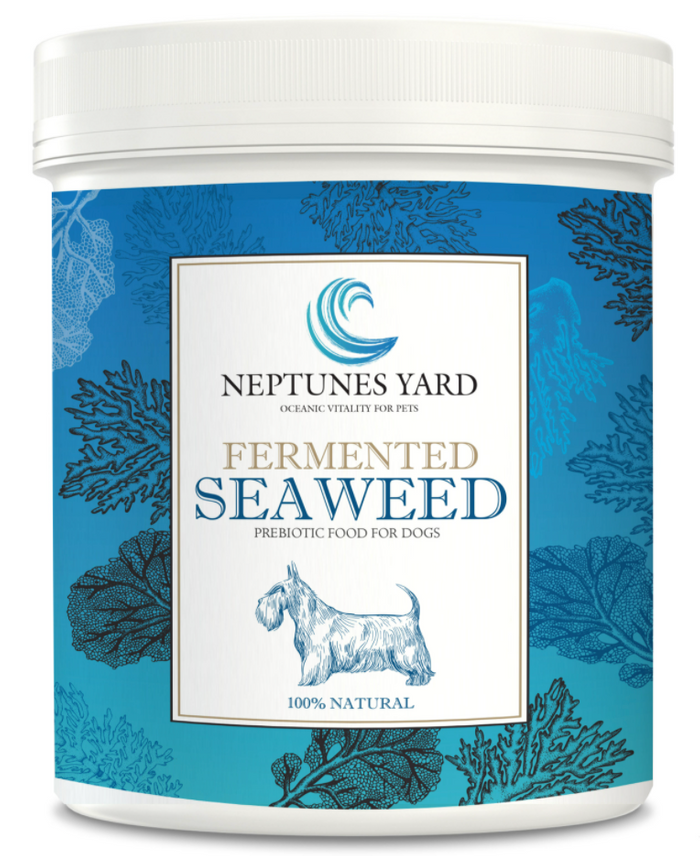 Many people are already aware of the benefits of seaweed as a superfood and the history seaweed has had throughout history as a lifeline to coastal dwellers, both in the form of a healthy, nutritional food source and also as a powerful fertilizer.
Well, Neptune's Yard now invites the UK pet industry to be a part of this emerging, ground-breaking opportunity by getting ahead of the crowd and providing something to its consumers that simply no-one else can offer.
This is an exciting opportunity to launch this remarkable new product that draws on the shared ethos & values from Nurturing by Nature Ltd.
Since 2004 Nurturing by Nature has been providing its very own brand of Raw diet backed by the strong beliefs that nature provides the most natural diet for our cats & dogs. Enhanced slightly by us humans to conform to our modern lives but the essence of the diet comes from nature itself.
When this opportunity arose, it was one that we jumped at. A natural product enhanced & back by science to enrich its functional qualities.
We are very excited to bring this product to market & distribute throughout UK & Europe
No additives & no fillers.
Developed by leading scientists at the forefront of marine research and development, Neptune's Yard is not only proven to be good for its consumers but it's also incredibly sustainable and environmentally friendly. Seaweed (Elkhorn Sea Moss Seaweed) is already known to reduce CO2 but it also allows the people who grow it to earn a healthy living in the process. Now, after years of studying, testing and perfecting the process, this fermented seaweed prebiotic superfood is ready for the world to benefit from.
Neptune's Yard is an excellent choice to give your pet, or your customer's pets the benefits of the oceans.
It provides a number of unique trace elements not readily found in the soils of our farms. These nutrients are therefore not in our foods - be it vegetables, fruits, or herbage, or in the grazing animals that feed on them.
There isn't any better way to provide these missing elements than by adding a little of the ocean's beneficial nutriments every day. It's easy and convenient and can just be mixed into the food or sprinkled on the top. Fermentation increases the bioavailability of these nutrients - making a great product even better!
For further information visit us at PAT's Telford on Stand E7 or visit www.neptunesyard.co.uk
for further information.