New Award Winning Cat Foods from Little BigPaw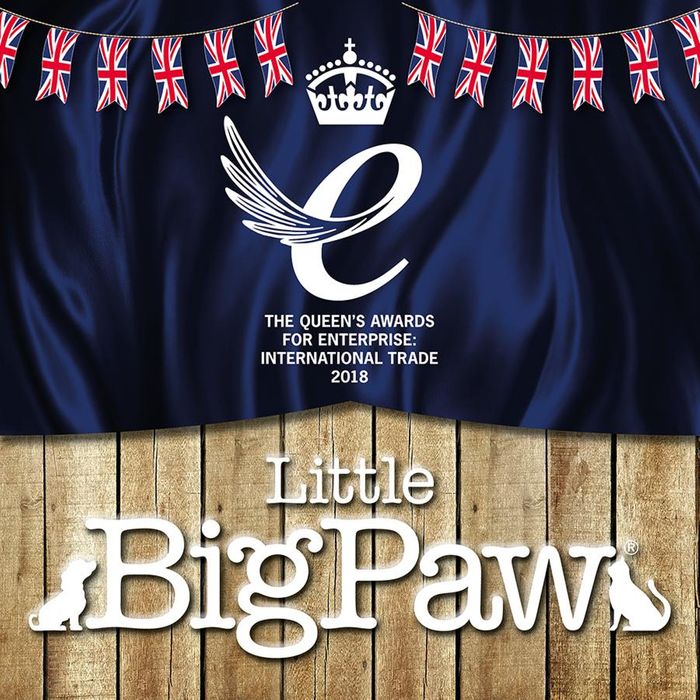 As the global cat market expands, Little BigPaw is now perfectly placed to meet the increasing consumer demand for premium quality, natural, grain free, hypoallergenic cat foods.
The new lines include a delicious range of complete dry foods for kittens , adult and senior cats and two new variety packs of their highly successful wet foods.
Launched in 2016, Little BigPaw is now one of the fastest growing brands in the Pet Industry. In recognition of outstanding growth in 2018 Little BigPaw was awarded The Queens Award for Enterprise and all packaging now proudly carries the Queens Emblem.
The growing range now includes tinned food for dogs, wet food for small dogs, oven baked treats as well as the new wet multipacks and dry complete for cats .Everything is made in UK with the very best British ingredients and to the highest manufacturing standards.
Little BigPaw is distributed internationally and works with leading UK wholesalers including Glenkrag, Natural Pet Products, Pedigree Wholesale, Su – Bridge and Trust Pet Products.
For further information about Little BigPaw visit their website www.littlebigpaw.co.uk.
To contact the team to discuss distribution opportunities in the UK or Internationally please email bigtaste@littlebigpaw.co.uk.