New companies excited to exhibit at PATS Telford – Bark Avenue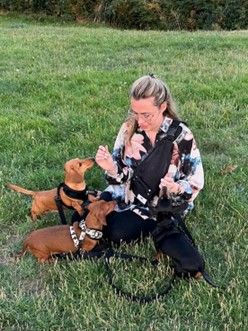 Pet start-up companies are being given the chance to showcase their products in front of the largest collection of retailers and buyers at PATS Telford on Sunday, 1st October, and Monday, 2nd October 2023.
The PATS New Starter Zone, supported by trade association PetQuip with media partner PPM, is a space entirely dedicated to new businesses and start-ups. It will be located in Hall 3 at the Telford International Centre.
Bark Avenue reveals why it is taking advantage of the PATS New Starter Zone and what it hopes to achieve at the UK's National Pet Industry Event.
Why have you chosen to exhibit at PATS Telford?
I have chosen to exhibit at PATS this year as I believe it gives me and my business Bark Avenue the best chance of reaching out to retailers and show them my amazing products following recommendations from other business owners. This in turn gives me the best opportunity for Bark Avenue to succeed and to enjoy meeting new people who are also in the pet industry.
What makes the exhibition so special?
It's a place with all the right people at the right time. There is nothing as good as showing your products in real life. Being able to show my display stands and wide range of products to buyers in the right market is a truly great opportunity.
How important is it for suppliers and manufacturers, especially new ones, to have a show like PATS?
Having run a pet business for three years, I realise the importance of having valuable relationships in the pet sector. That's why when I decided to launch Bark Avenue, I wanted to make sure I was involved in incredible events like PATS.
Will you be unveiling new products there?
I will! I'm very excited to launch the Bark Avenue hands-free dog walking bag. I honestly can't wait to bring this incredible product to market and there's no better way than being involved in PATS.
Why should a retailer take time away from their store to visit the show, especially when there are new companies exhibiting?
There is so much passion when it comes to pets. Existing products get better and new people come along and design functional and brilliant items. Retailers should visit the show to source new products they can share with their customers, to not only keep up to date with what is on the market, but to expand their offering and make their stores the best available.
Registration for free entry to the show is open for retailers and buyers at www.patshow.co.uk
Ends
Photographs of PATS Telford 2022 are available to download at https://stewartwrittle.dphoto.com/album/xyaf42
For further media information please contact Neil Pope by email press@impact-exhibitions.com