New companies excited to exhibit at PATS Telford – Yakeese Dog Treats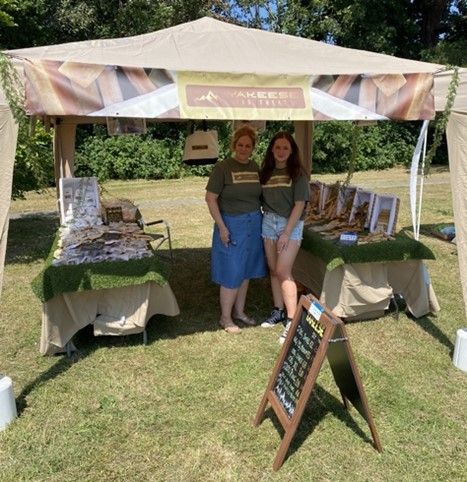 Pet start-up companies are being given the chance to showcase their products in front of the largest collection of retailers and buyers at PATS Telford on Sunday, 1st October, and Monday, 2nd October 2023.
The PATS New Starter Zone, supported by trade association PetQuip with media partner PPM, is a space entirely dedicated to new businesses and start-ups. It will be located in Hall 3 at the Telford International Centre.
Yakeese reveals why it is taking advantage of the PATS New Starter Zone and what it hopes to achieve at the UK's National Pet Industry Event.
Why have you chosen to exhibit at PATS Telford?
It will be our first trade show and we chose PATS as we feel it targets the audience we hope to distribute our Yakeese bar amongst. The professional layout of the exhibition and friendly support throughout the process has affirmed we made the right choice. Hearing that traders regularly return to the show instilled confidence in us to come along.
What makes the exhibition so special?
I believe the wide audience it hopes to attract is what sets PATS apart from the rest. We are certainly looking forward to it.
How important is it for suppliers and manufacturers to have a show like PATS?
Hugely important to maximise distribution to serious buyers and eliminate the tiresome cold calling on companies. Our products are of high quality and contain 40-50% Yaks milk as a minimum – this really does set us apart from the competitors and we hope we can demonstrate that to interested retailers and wholesalers.
Will you be unveiling new products there?
Yes, we have an exciting new bar for huge dogs. It's unlike anything else we've seen on the market – it's a massive 400g bar appropriately named the 'MEGA' bar and demands are high already.
Why should a retailer take time away from their store to visit the show?
It's so important to see how products are developing and see first-hand new lines being bought to market. It gives them an opportunity to get some fantastic trade deals and introductory offers like we will have on the day. It's also a chance to see the faces behind the products.
Yakeese Dog Treats will be exhibiting on stand M9 in the New Starter Zone at PATS Telford.
Registration for free entry to the show is open for retailers and buyers at www.patshow.co.uk
Ends
Photographs of PATS Telford 2022 are available to download at https://stewartwrittle.dphoto.com/album/xyaf42
For further media information please contact Neil Pope by email press@impact-exhibitions.com