13 Feb 2020
New grooming competition launched at PATS Sandown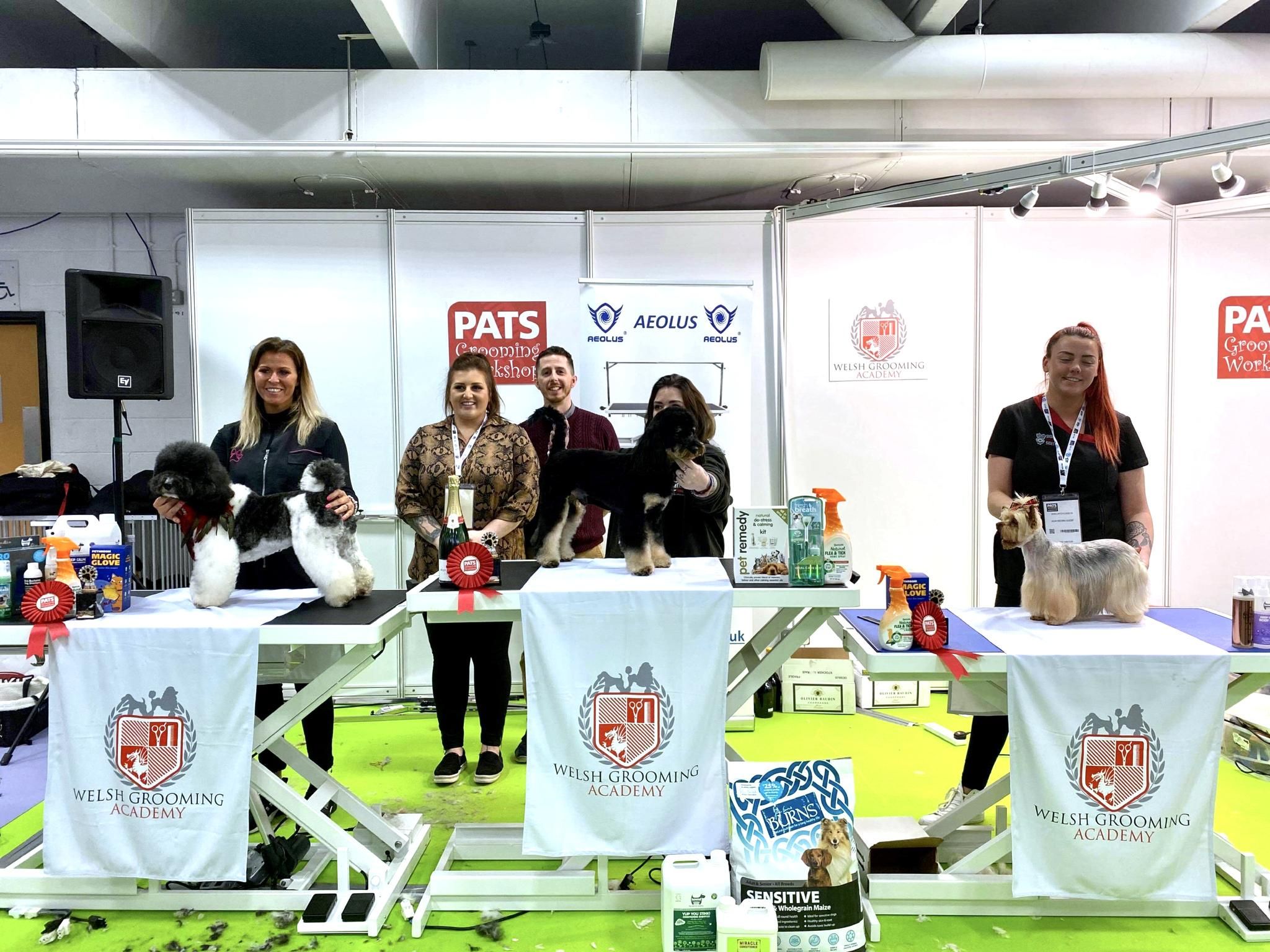 Budding groomers were given the chance to win some fantastic prizes as a new competition called 'Groom-Off Sunday' was launched at PATS Sandown.
Groom-Off Sunday, run in association with expert Mathew Spry and The Welsh Grooming Academy, was aimed at novice groomers or those just starting out in grooming competitions.
Nine groomers took part on the opening day of PATS Sandown (Sunday 9th February) and they were judged on style, balance, sympathy and technicalities.
Judges Mathew Spry and Georgia Fuller, of Louisianna Grooming, had a difficult task deciding on the final winners before giving top prize to Katie Jayne Adams. Second place went to Samantha Hitchcock and third to Emma Crawley.
Katie Jayne, Samantha and Emma each won a hamper of prizes from competition sponsors HOWND and Aeolus plus a Groom-off Sunday trophy.
"Everyone taking part really enjoyed this competition and I have to say the standard was high," said Mathew. "Groom-off Sunday is a great addition to this exhibition, and I've already had people asking me about entering the competition when it's next held at PATS Telford in September."
As well as Groom-off Sunday, a full programme of talks and demonstrations held throughout the show drew packed audiences to the Grooming Workshop stand in the Esher Hall.
With an increasing number of pet retailers introducing grooming salons into their stores, the PATS programme of talks and demos provided invaluable insights into this side of the business.
The demonstrations highlighted the knowledge and expertise required to complete traditional grooming techniques successfully as well as showing off a few modern and creative ideas.
Ends 11th February 2020
For further media information please contact Neil Pope on 07595442601, or email press@impact-exhibitions.com