New Little One snacks: Yummy branches for rodents and rabbits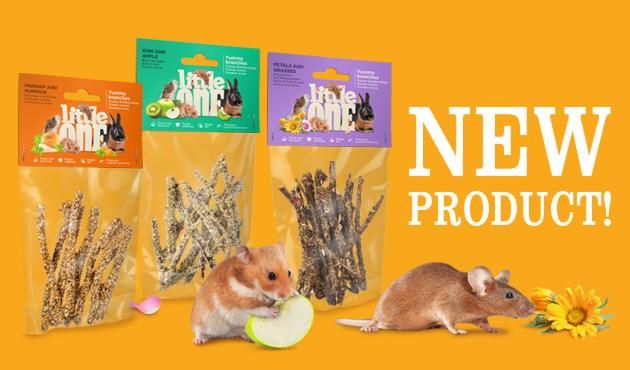 New tasty and flavored branches are not only a favorite treat of rodents and rabbits, but also a beneficial addition to their diet.
Yummy branches will not only serve as a dental care tool but will also become a source of vitamins and minerals contained in branches and coating
New products are available in 3 nutrient-rich flavors that give an opportunity to pamper pets every time with the new treat:
with parsnip and pumpkin
with kiwi and apple
with petals and grasses.
We're are confident that Yummy branches will delight and encourage rodents and rabbits and will help owners express love for their pets.