New P.L.A.Y. Collection of Cat Toys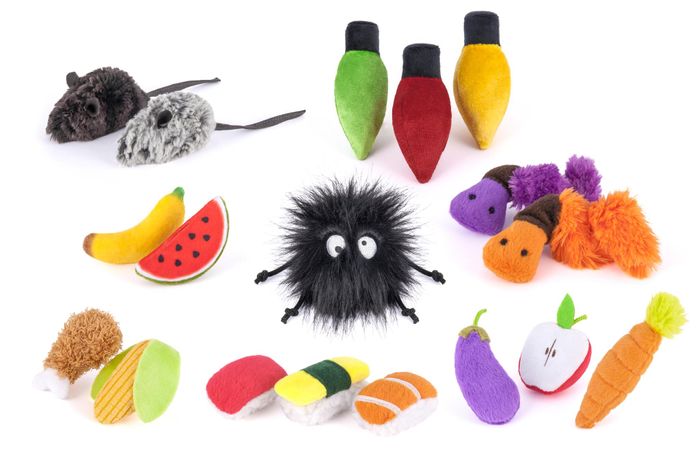 P.L.A.Y. Pet Lifestyle is a bold, fast-growing global brand based in San Francisco creating exciting toys for dogs and cats.
In Vogue Pets have been the sole U.K. distributors of this brand for the past 6 years
Showing at PATS Sandown 2020 for the first time is the P.L.A.Y. Feline Frenzy Collection! Their first collection of cat toys featuring eight sets of enticing plush toys that come with a built-in refillable pouch pre-stuffed with USDA Organic Catnip. This is a range of engaging shapes and textures, from barbeque favourites to a tempting sushi selection, every cool cat will want to play with these tempting toys.
Other ranges include dog toys from the American Classics Fast Food range including burgers and French fries together with the Globettotter ( suitscases and cameras etc) and the Safari collection (lions,elephants & giraffes etc) of toys and extra strong outdoor toys including Frisbees and rope pull toys some of which have reflective 3M stripes. All are safe, non-toxic and use quality materials to ensure that pets play safely.