New! RIO Hand feeding food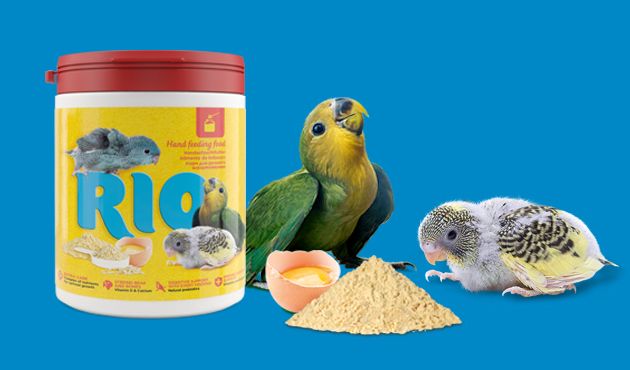 The specially balanced composition with 100% natural ingredients – the feed is formulated to meet the energy requirements of birds from hatching through to weaning.
Vitamin D and highly digestible calcium help the baby birds to develop a strong beak and bones, Vitamin A and amino acids are necessary for building healthy feathers and skin. Rich in proteins, fats and vitamins, the food also contains prebiotics (MOS) and beta-glucans, which participate in normalizing gut microflora and contribute to the immune system development.
The high-nutrient formula helps baby birds grow strong and healthy, wean earlier and develop bright, fine plumage. With the special scoop enclosed RIO makes the
process of hand feeding easy.
The food was developed, tested and is now recommended internationally by professional breeders to support the young bird's optimal growth.