New Symply!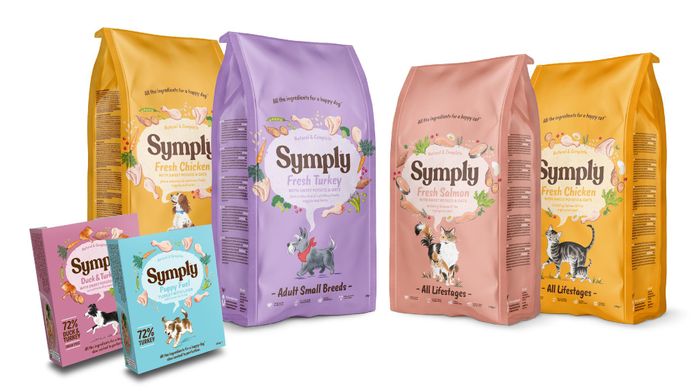 Our gorgeous new Symply recipes feature succulent cuts of fresh meat and fish effortlessly mixed with field fresh vegetables and botanicals, coming together to create indulgent recipes for our companions. Crafted with love right here in Great Britain using trusted local suppliers we are sure that dogs and cats across the world will love our new range.
Naturally, all of our recipes are free from artificial flavours, colours and preservatives and only use the finest ingredients from natures pantry.
All of this goodness is carefully packaged in our new 100% recyclable packaging.
Just as when we started, we are a 100% family owned business and we continue to only supply independent pet stores, supporting bricks and mortar retail.