NEW Wooden Bird Tables from Honeyfield's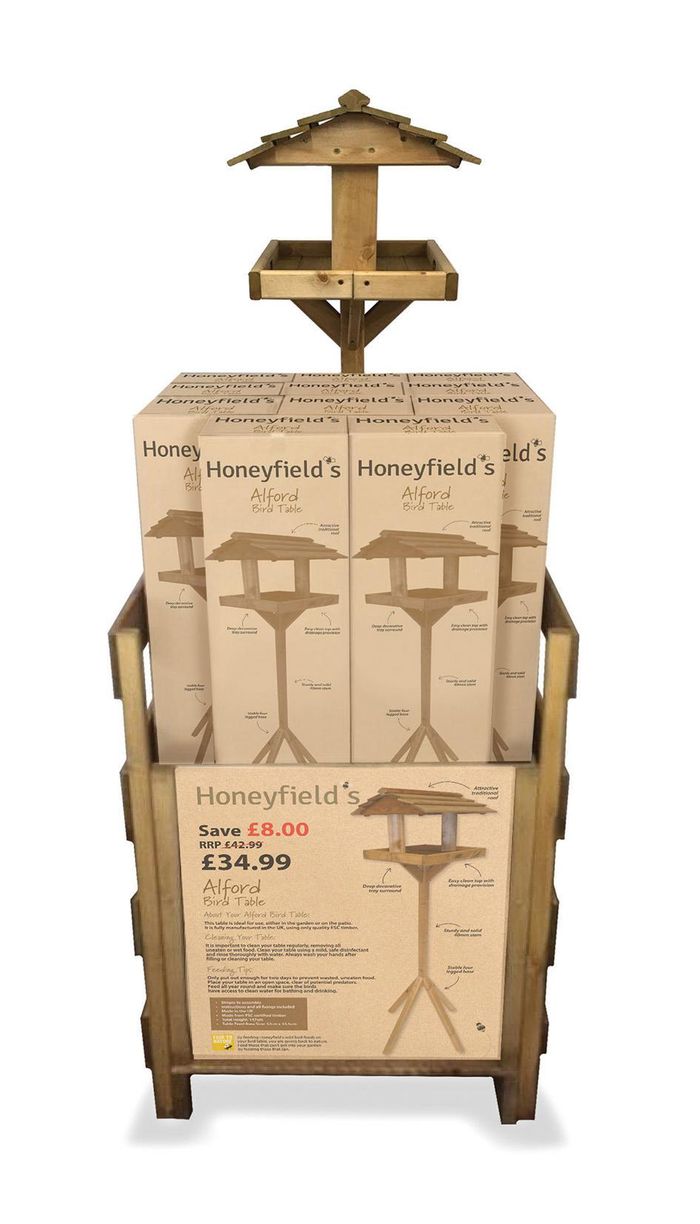 These are Ideal for use in the garden or on the patio. They are pre-drilled and marked for easy home self-assembly and flat packed for ease of transportation. They are fully manufactured in the UK, using only quality FSC timber (wood from responsible sources).
The tables include the:
Alford Bird Table
Chelmsford Bird Table
Why not check out our pre-filled, robust quarter pallet instore display unit that holds 10 flatpack bird tables.
Find out more at www.honeyfieldswildbird.co.uk or today for our latest brochure and offers 08452570232