Nourishing Food for Dogs in Need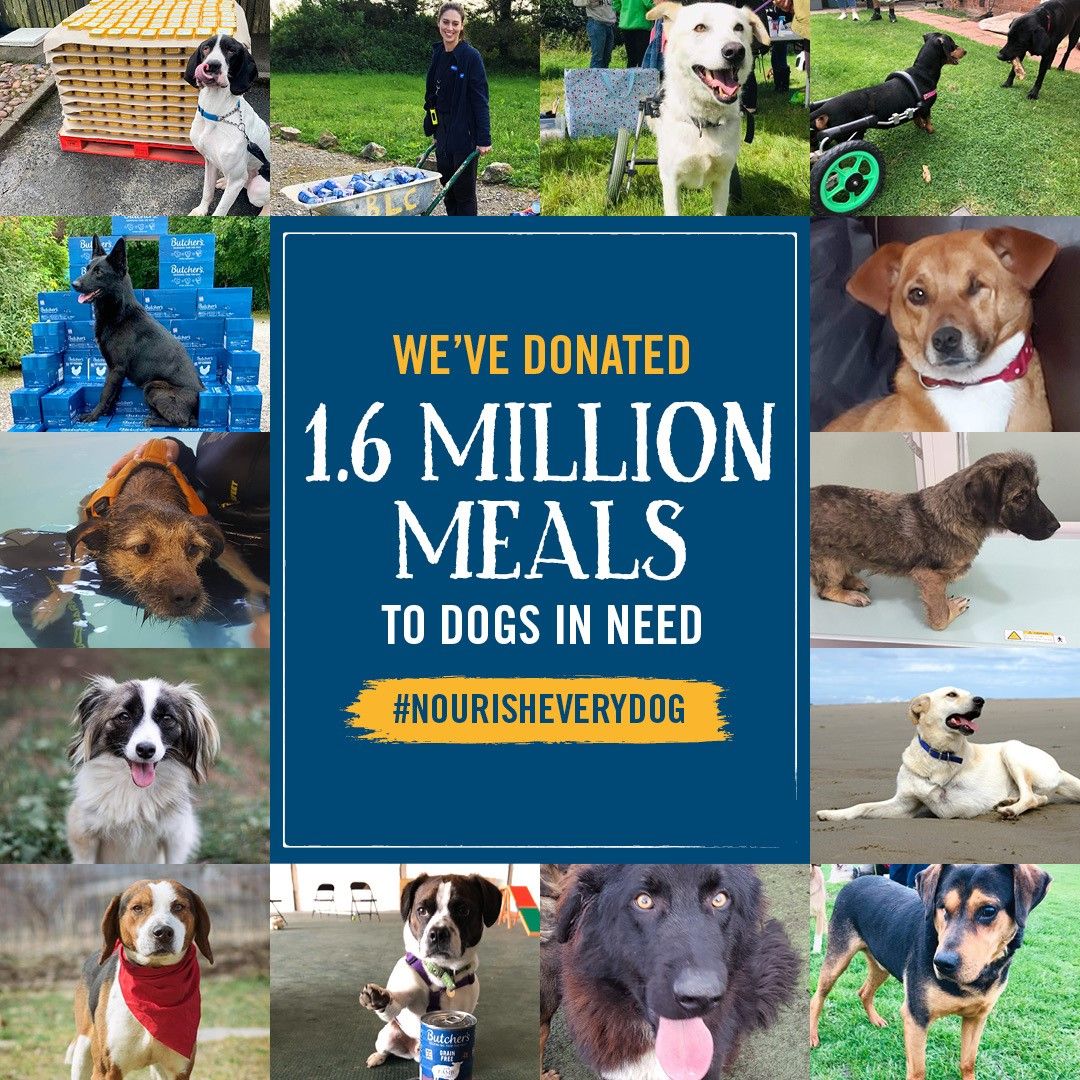 Butcher's™, a British family owned company that makes nourishing food for dogs, has proudly donated over 1.6 million meals to dogs in need, with the help and support of the UK public.
They believe every dog deserves to be happy, healthy and nourished and enjoy a wholesome, British-made bowlful of food so started their Nourish Every Dog campaign in 2019, aiming to donate 1 million meals to dogs in need across the UK.
Butcher's made it their mission to Nourish Every Dog and so far have donated over 1.6 million meals to less fortunate dogs providing British-made bowlfuls to over 200 charities, as part of their #NourishEveryDog campaign .
Butcher's has succeeded in helping hundreds of animal charities across the UK, from puppies in training, dogs on the street and retired greyhounds being given a second chance in life.
The Butcher's recipes provide all the nourishment they need; delicious meals that are made with natural ingredients from British & Irish farms.