Nutriment Raw achieves official certification under the Raw Pet Food Certification Scheme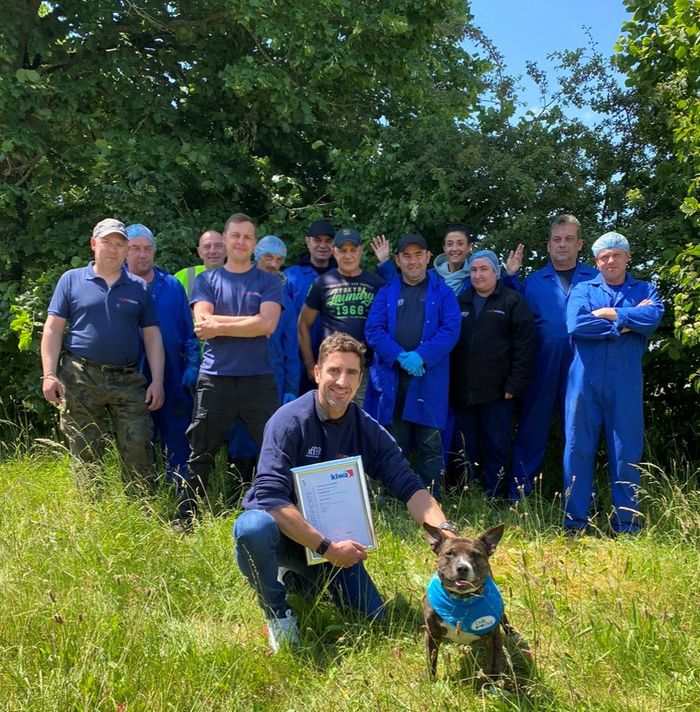 Camberley, Surrey, June 2023 – Nutriment Raw, a leader and innovator in the field of raw pet food, has been officially certified under the UK Pet Food's Raw Pet Food Certification Scheme following an intensive audit undertaken earlier in June.
The scheme is a new standard for raw pet food manufacturers in the UK. Developed by independent certification scheme experts, KIWA, and launched in late 2022, the standard provides industry-leading quality and best practice to support the safe production of raw pet food within the UK. The scope of the scheme – which is the first and only independently audited certified Raw Pet food scheme in the world - includes plant design and maintenance, supplier assurance, safe product formulation, full traceability systems, safe handling, quality checks, microbiological testing, a programme of internal auditing, HACCP, staff training and labelling compliance.
It is based on best practice guidelines developed in conjunction with APHA, FSA, and Defra, who are the key governmental regulators within the UK. 
 
"We are one of only four companies that have achieved this high standard certification so far and I'm extremely proud of the team and all the hard work internally that has gone on to consistently raise the standards of commercially prepared raw pet food in the UK," commented Martin Heal, Managing Director, Nutriment Raw. "We are fully committed to producing the highest quality, ethically prepared raw food for dogs and cats in the marketplace and our focus on high-quality standards of processes and quality of ingredients has met all the criteria set out by UK Pet Food's certification scheme."
According to the UK Pet Food website, Michael Bellingham, UK Pet Food CEO advises: "The certification scheme is based on a comprehensive standard, encompassing all aspects of hygiene and feed safety. It applies to the entire process from the selection of raw materials to the finished goods. It's developed with the objective of ensuring safe products for our pets. Our partnership with KIWA was critical to the credibility and success of this scheme. They are well known in the agri-food sector and have developed other highly regarded schemes such as the Universal Feed Assurance Scheme."
Nutriment would like to say a huge thank you to all the team that have been involved in this project. The collaboration and dedication to achieve the standard will support the business to continue to drive greater focus on quality and safety in the sector.
###
About Nutriment Ltd
Founded in 2013, Nutriment is a leader in the innovation and evolution of raw canine and feline nutrition. Focussing on premium ingredients and a clear label policy, the company has grown from ten to 60 employees and now produces in excess of 1.3 million raw meals per month. From the farm to your pet's bowl, Nutriment commits to using only fresh, high quality and recognisable ingredients across their portfolio, to ensure the most nutritious and ethical meals for your pets – for them to enjoy eating and you to enjoy feeding them.
For more information, visit www.nutriment.co.uk. Follow us on Twitter at Twitter.com/NutrimentRaw and like us on Facebook at Facebook.com/NutrimentRaw.
https://nutriment.us7.list-manage.com/track/click?u=d609cf4489d440bab277ba7ed&id=bf643bdbd8&e=493b8dada0

https://nutriment.us7.list-manage.com/track/click?u=d609cf4489d440bab277ba7ed&id=196c99a35e&e=493b8dada0