Organisers plan for another successful show at PATS Telford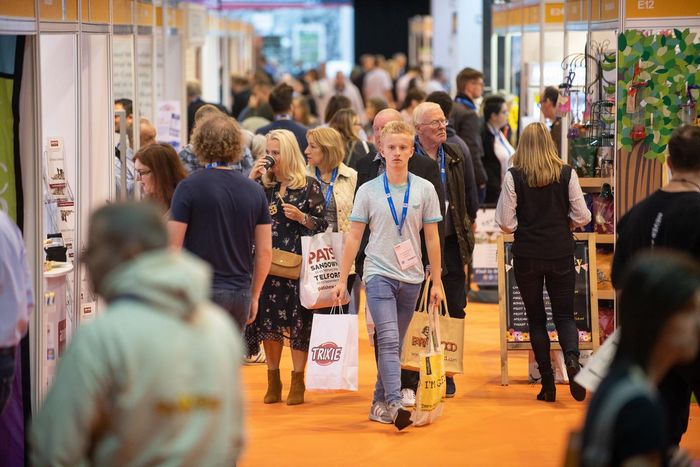 "This show always delivers…it's a brilliant event…a great place for networking…there is so much to see." These are just some of the many fantastic comments received from visitors to the recent PATS Sandown.
The two-day pet trade exhibition, which attracted a record-breaking 1,993 visitors to Sandown Park in Surrey, was hailed as a great success after hundreds of new products were launched during the show.
Now the attention has turned to PATS Telford, which takes place on Sunday and Monday, September 22nd-23rd 2019.
According to Tina Quest, senior buyer at award-winning Redpaw Pet Supplies in Plymouth, if you have an interest in the pet trade, then you have to visit PATS. ""This show has everything – a great selection of exciting new products and a wide variety of exhibitors. As retailers we are spoiled for choice. Sandown was a brilliant show and I'm certain Telford will be just as impressive."
Tina's thoughts are echoed by Robert Barrington-Jones, of Pet Swansea Ltd, South Wales, who said: "We've been coming to PATS now for many years and always find something of interest. We like to look to see what's new to offer our customers and we particular like the PATS show offers."
With more than six months to go before opening its doors to visitors, PATS Telford is set to be another 'sell out' event. It will be the fifth time the show has taken place at Telford International Centre, and an impressive number of companies have already confirmed they will be exhibiting.
Regular exhibitors like Anco, Beco Pets, Bern Pet Foods, Danish Design, flexi, Inspired Pet Nutrition, James & Steel, Johnson's Veterinary Products, Marriages, Natures Menu, PJ Pet Products, Pedigree Wholesale, Royal Canin and Sky Pet Products,Trixie, Versele-Laga will be joined by a growing number of companies making their first appearance at Telford.
Natures Menu successfully exhibited at PATS Sandown, winning a New Product Award in the process, and the company is already looking forward to Telford. "Sandown was brilliant for us, a really excellent event. It may be still six months away but our thoughts have already turned to PATS Telford," said Peter Roy.
And George Bramble, Co-founder of Beco Pets said: "Sandown was the busiest-ever PATS show for us, and I'm over the moon with the result. Let's hope PATS Telford can be just as successful."
PATS is the UK's No 1 pet trade show and the only exhibition where the entire industry comes together under one roof.
One of the major successes at PATS shows over the years has been the New Product Showcase, sponsored by pbwnews. Last year at Telford a record number new products – over 300 in total – were on show in the designated area.
As well as seeing an unrivalled array of new pet products and speaking to top suppliers and manufacturers, visitors will also be able to witness demonstrations from the country's leading dog groomers and listen to talks from prominent industry figures.
Leading trade association PetQuip will again be working with PATS to tempt international pet retail chains and distributors to the Autumn showpiece, and will be hosting the International Buyers' Centre where visitors can sit down and meet prospective new suppliers at the event. PetQuip team members will also be available to provide business services, sourcing advice and arrange introductions to UK pet companies.
The association's involvement doesn't end there because it will be staging its prestigious PetQuip Awards after the first day of the exhibition. During an evening when outstanding success in the industry is celebrated, the PATS Telford New Product Awards will also be presented.
Pat Flynn, Trade Association Manager of PetQuip, said: "The PATS events are always well run with lots of excellent exhibitors displaying new and innovative products. It is a pleasure to publicise the shows to our wide database of both international and UK buyers, and this is beneficial for our members who exhibit too. The PetQuip Awards are also an ideal fit alongside an innovations show such as PATS Telford."
Parking is free at the Telford International Centre, and everyone will receive free tea and coffee, and a free show catalogue.
A full and up-to-date list of exhibitors is available on the website www.patshow.co.uk together with information on how to reach the venue and regularly updated show news.
Ends 25th February 2019
Photographs from PATS are available to download
1. Visit www.sirastudio.com
2. Click on Galleries
3. Click on the Conference and Exhibitions folder
4. Click on either the PATS Sandown 19 or PATS Telford 18 folders
5. On the password screen enter: pats19sandown or pats18telford respectively
For more information contact Neil Pope at press@impact-exhibitions.com or on 07595 442601.