PATS and Pedigree Wholesale set to celebrate in style at Sandown show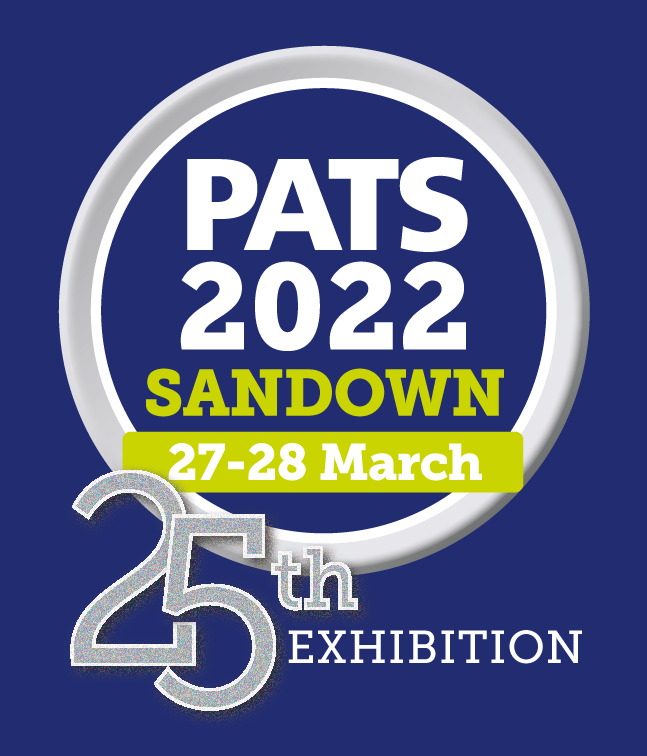 PATS, the UK's number one pet industry exhibition, will be celebrating its 25th show in style at Sandown Park in Surrey on 27-28 March 2022.
Exhibitors and visitors will be invited to a special 25th PATS drinks reception, sponsored by pbwnews, after the first day of the Sandown show, where they'll also be able to celebrate the 50th anniversary of Pedigree Wholesale.
"We are really excited to be celebrating our 25th exhibition alongside Pedigree Wholesale, who have supported our shows from day one. In fact, they will have exhibited at all of our 25 shows," said PATS organiser Gordon Thomas.
"This year's PATS Sandown will be a great occasion as the UK pet industry continues to recover from the effects of the pandemic. Our Telford show last September was the first face-to-face trade exhibition since the easing of lockdown restrictions and it proved to be a huge success in reuniting the industry. The Sandown event will help to build on that success, and as a thank you to all our exhibitors and visitors we'll be inviting them to come along after the first day of the show and celebrate with us and Pedigree Wholesale."
Gerard O'Mahony, Managing Director of Pedigree Wholesale, said: "As we mark half a century supporting independent specialists with their pet and aquatic needs, it felt only fitting that we kick off our birthday celebrations at the 25th PATS show.
"PATS has always been a key event for us. A great place to exhibit new products and be face-to-face with our customers and partner brands. We look forward to exhibiting once again at PATS Sandown and hope everyone joins us on Sunday to raise a glass and toast the joint celebrations."
The 25th PATS Sandown will see more than 130 brands and companies showcasing their new products to a growing number of buyers.
Pet stores and garden centres are being urged to register now for free entry to the show.
Here's just a quick summary of popular visitor attractions:
The biggest and best showcase of new pet products
The opportunity to have face-to-face meetings with suppliers
Unrivalled show offers and competitions
Top groomers giving insightful demonstrations, workshops and talks
Free parking, free access and free parking
Invitation to the 25th PATS drinks reception, celebrating 50 years of Pedigree Wholesale, sponsored by pbwnews.
Exhibitors are well advanced in their preparations for PATS Sandown and are getting excited about showcasing their new products at the show.
Jim Weston, director of Little BigPaw, said: "PATS Sandown is the perfect place to launch our new treats to the pet market. With a bigger stand than ever before, Little BigPaw is planning to significantly expand its activities in UK in 2022."
And Rob Newsome, director of sales and operations at Danish Design Pet Products, added: "Now in our 40th year of manufacturing in the UK we will be proudly presenting at PATS once again in March. PATS has been the most important trade show for us over the years and still very much provides a great platform to grow our business further."
You can register online at www.patshow.co.uk where you'll also find a full list of exhibitors and information on how to reach the venue.
Photographs of PATS Sandown 2020 are available as follows:
1. Visit www.sirastudio.com
2. Click on Galleries
3. Click on the Conference and Exhibitions folder
4. Click on the PATS Sandown 2020 folder
5. On the password screen enter: pats20sandown
For further media information please contact Neil Pope on 07595 442601, or email press@impact-exhibitions.com