PATS offers support to exhibitors during Covid-19 outbreak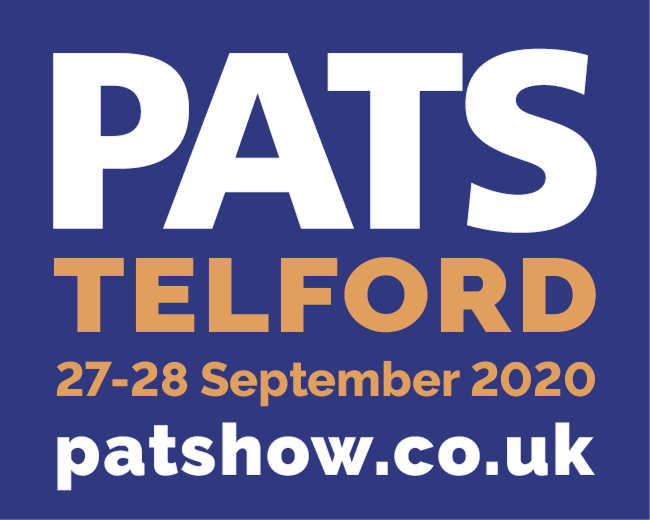 PATS has announced that it will support exhibitors wherever it can with a series of marketing measures designed to help UK pet product suppliers get through the challenging times ahead.
PATS Telford, the UK's National Pet Industry Exhibition, takes place in six months' time – 27th-28th September – and the organisers have written to more than 130 exhibitors, who have already booked their stand.
"We recognise that with the potential impact of coronavirus this is a challenging time for all, including the pet Industry," said Gordon Thomas, of organisers Impact Exhibitions and Events Ltd.
"We want to reassure our exhibitors that over the coming weeks we will do as much as possible to support them at a time when face-to-face meetings with customers is difficult."
PATS will be using its large database or more than 13,000 contacts, including pet retailers, wholesaler, international distributors, garden centres, farm shops, groomers, kennels and catteries, and other pet professionals, to send targeted communications. Details of new product launches, deals and discounts, and other newsworthy items will be included in a series of e-shots, as well as being posted on the PATS website www.patshow.co.uk. Information supplied by exhibitors will also be used in future press releases.
In a further marketing move PATS has also committed to a comprehensive advertising campaign in the trade press to keep exhibitors and the Telford show at the forefront of pet retailers' minds.
Gordon Thomas added: "By helping and supporting the pet industry in this way, it will mean that retailers and buyers will be more aware of our exhibitors and their product ranges when PATS Telford takes place in September. By working together, we can 'weather' this difficult and hopefully short-term situation."
Gordon added that the PATS team will be working extra hard to attract more visitors to the show in an effort to beat last year's attendance figure of 2,103, and also on plans for next year's PATS Sandown, which takes place on 14th-15th February 2021.
For all the latest information on PATS visit www.patshow.co.uk
PATS award winner expands product sales into Europe post-Brexit
Norfolk Industries for Disabled People, which won a New Product Award at PATS Sandown with its innovative Nibble & Nest product last month, has reached an agreement with leading Dutch retailer Ranzijn Tuin & Dier, which will see the Norwich-based company selling its own branded products in Europe for the first time.
Ranzijn Tuin & Dier sells a wide range of pet products alongside gardening homeware products, both online and through its stores.
Norfolk Industries for Disabled People is a producer of pet bedding and other pet-related items for small animals, operating on a profit-for-purpose basis. It employs people with disabilities as well as offering work placements to people who are struggling to find employment whether through disability or other reasons.
Having largely supplied products for retailers to sell under their own brand, the company has recently invested in a rebranding exercise of its own and is now looking to gain footholds in the pet product market under its own name.
The relationship with Ranzijn is a direct result of this initiative and the Dutch company shares Norfolk Industries' social ethos, having previously been an employer of people with disabilities itself.
Norfolk Industries has been exporting its products to Spain for many years, but the relationship with Ranzijn confirms its ability to be cost effective in Europe in the post-Brexit era.
Norfolk Industries factory manager, Sharon Tooke, said: "We've had a great year so far, winning two awards – one at PATS Sandown – for our products and now this. To get your own branded products into Europe is a real achievement for Norfolk Industries and Ranzijn have been a pleasure to work with to get to this point.
"It's great to see that even companies based in other countries want to actively support a business like ours which is providing employment to people with disabilities as well as various services to move people in the local community closer to employment through platforms such as our Gateway Assured Accredited Learning programmes and work experience."
Norfolk Industries won the Small Animal and Bird Products category in the PATS Sandown 2020 New Product Awards, sponsored by pbwnews, with the judges saying about the Nibble & Nest product: "A great idea to have nesting material with treats inside. This product provides good enrichment for the animals at an affordable price point, and made by an ethical company."
Ends 23rd March 2020
Photographs from PATS are available to download
1. Visit www.sirastudio.com
2. Click on Galleries
3. Click on the Conference and Exhibitions folder
4. Click on either the PATS Sandown 20 or PATS Telford 19 folders
5. On the password screen enter: pats20sandown or pats19telford respectively
For more information contact Neil Pope at press@impact-exhibitions.com or on 07595 442601.