Pats Press Release 2020, Sandown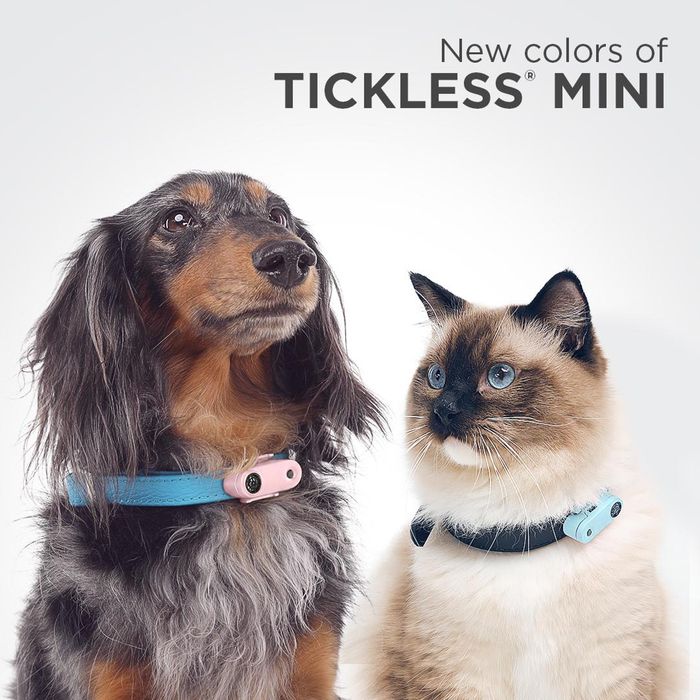 Our new product, the TICKLESS Mini Dog is aimed for small dog breeds while TICKLESS Mini Cat is the company's first-ever device particularly aimed for our feline friends. TICKLESS Mini Dog and Cat are rechargeable, so our beloved furry friends can stay protected longer.
"TICKLESS Mini Dog and Cat represent the new generation of ultrasonic flea and tick protection. It's stronger, more effective yet this is the smallest ultrasonic repeller on the market today" – said Mr. Daniel Kiss, CEO and owner of the TICKLESS brand. "We have been doing a lot of research within the pet industry and realised that owners are really worried about toxins in such repellent products. TICKLESS contains no chemicals or fragrances, making it perfectly safe to use for pets and humans alike."
TICKLESS Mini Dog and Cat are not only a smart choice against parasites, they are also a sexy item to wear. "Its cutting edge design really makes it the iPhone of pet accessories," – says Andras Oravecz, head designer at REMION industrial design studio responsible for the distinctive shape of the products. The devices arrive in four amazing colours: Rose Gold, Pearl White, Gold and Jet Black. In 2020, we are introducing the new colours of Tickless Mini: Light Pink and Light Blue.
INFINITY TRADE LTD. was founded in 2010, with the aim to provide a non-toxic solution against parasites. We focus on evidence-based solutions that are harmless for any user and also to nature. Our product portfolio within the TICKLESS®, MITELESS® and SONICGUARD® brands feature the newest technology and provide the best solution against parasites such as fleas, ticks and mites.
Today Infinity Trade Ltd. is Europe's No.1. non-toxic parasite repeller, stretching over 42 countries in five continents, represented at well-known retailers like Fressnapf, Pets-At-Home and Phoenix Pharma.
PATS Sandown 2020 will be held in United Kingdom between 09-10. February 2020. For more information: www.patshow.co.uk
www.TICKLESS.com