PATS Sandown welcomes impressive number of new exhibitors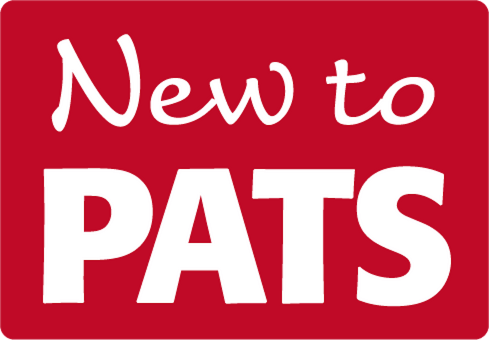 PATS Sandown is the place for pet retailers to see a host of new and international exhibitors as well as the industry's big-name brands, all of which will be showcasing their 2019 launches over two action-packed days on February 10-11.
It will be the first time the event takes place on a Sunday and Monday in February, and visitors will be greeted by over 140 exhibitors at the Sandown Park event in Surrey.
Organiser Annie Foord said: "It's great to see over 40 companies exhibiting at PATS Sandown for the first time. Together with our valued regular exhibitors, they are sure to make the two-day show one to remember."
PATS Sandown in February is the best place for pet retailers and garden centres to see the whole pet industry and all the latest products under one roof.
A full list of the exhibitors can be found at www.patshow.co.uk where visitors can register for free entry to the show.
As the excitement builds, a selection of PATS Sandown newcomers share their thoughts on the UK's Spring trade event:
Animal Human Alliance (stand R7): "Singapore based Gold-D brand is very excited to launch its brand at PATS Sandown. Founded by two cats, Ken Ken and Gold-D, we are looking forward to meeting partners to promote our brand and to raise awareness of animal welfare issues." Chan CW
Charlie & Co Naturals (stand R3): "We are very excited to be premiering the launch of our new British brand, Charlie & Co Naturals at PATS. We feel it's the best place to introduce our 100% natural dog shampoo to British and international buyers." Margo Marrone and Shirin Valipour
Colin Taylor Grooming (stand K4): "We will be showcasing all of our newest products at this year's PATS, from the new Stuck Up hair spray, which has been flying off the shelves, to our most popular product, the Fast Dry spray, which reduces drying time by up to 30%." Janet Rabbie
Gold Line Pet Foods (stand R4): "We are really excited to be going to PATS Sandown. We shall be bringing brands alive on our stand, so if anyone is thinking about launching a private label this year then come to our stand and we will help you build your brand in less than 10 minutes. We are also running a PATS only introductory offer." Jimmy Ireland
Gravitis Pet Supplies (stand C12): "We are looking forward to present our grooming products. It is our very first exhibition. We can't wait to meet customers and other exhibitors. I am sure we will have great time." Maris Gravitas
Mark+Chappell (stand M4): "Mark+Chappell are excited to be exhibiting at this year's PATS Sandown show. We are looking forward to the opportunity to showcase both our current range and new products to British and international buyers." Fiona Mascall
Mimsafe UK (stand A4): "PATS Sandown provides us with a great opportunity to bring our innovative product to the UK. We believe this product will transform the way small animals are transported." Andy Griffiths
My TreatCaddy (stand R1): "We are a new product made in the UK and felt the best way to meet trading partners was at PATS Sandown, where all the top buyers go to find new ideas. PATS gives us the opportunity to maximise our exposure to all the right people, so it going be very exciting for us as a new start-up." Danielle Alexander
PetDream House (stand T7): "We are super excited to be exhibiting at the UK's top trade exhibition where we can showcase all our new products to British and international buyers." Dmitrij Sumichin
Pets Unlimited (stand R6): "We are extremely excited to be attending PATS Sandown for the first time. Our Pets Unlimited brand is still very new in the UK and we are really looking forward to showcasing it at the show. It is an exciting time in the UK pet trade and we believe there is strong demand for our quality treats which are presented in premium eye catching packaging." Gary Smith.
Rettenmaier UK Ltd (stand S7): "We've attended PATS for many years and watched its growing popularity so we wanted join in the success in 2019 by exhibiting for the first time. We are looking forward to showing our Cats' Best range of cat litter to our existing customers and hopefully meeting lots of new customers too." Katie McCallan
TICKLESS (stand H2): We will be introducing the new generation of ultrasonic flea and tick repellent at the PATS Sandown 2019, the top trade exhibition in the UK. TICKLESS Cat and Mini represent the new generation of ultrasonic flea and tick protection. It's stronger, more effective yet this is the smallest ultrasonic repeller on the market today." Daniel Kiss
Yora (stand G7): "We can't wait to exhibit our trailblazing new pet food Yora at PATS Sandown, the UK's leading pet trade exhibition. British and international buyers will have the opportunity to learn more about Yora, an innovative new kibble, which aims to revolutionise the market by fulfilling the demand for sustainable pet food. Yora enables dog owners to take the lead in giving their dog a nutritious, tasty food whilst having a positive impact on the environment." Tom Neish
For the latest information on the show visit www.patshow.co.uk
Opening times
Sunday 10th February 2019:
9.30am-5.00pm


Monday 11th February 2019:
9.30am-4.00pm
Ends 16th January 2019
Photographs of PATS Sandown 2018 are available as follows:
1. Visit www.sirastudio.com
2. Click on Galleries
3. Click on the Conference and Exhibitions folder
4. Click on the PATS Sandown 2018 folder
5. On the password screen enter: pats18sandown
For further media information please contact Neil Pope on 07595 442601, or email press@impact-exhibitions.com