PATS Telford 2019 all set for an international presence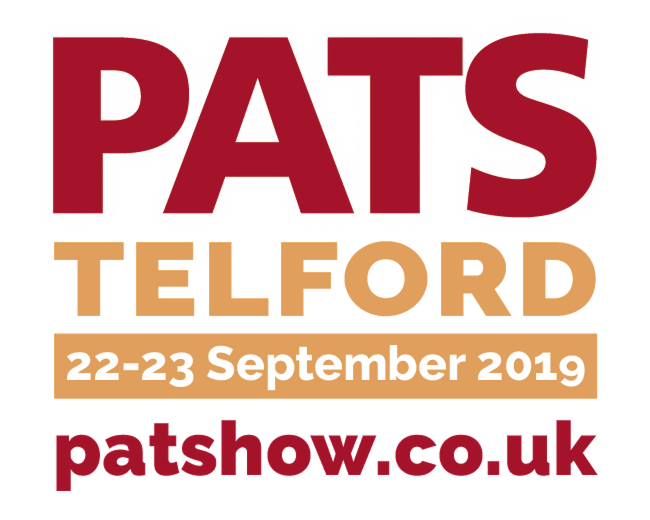 PATS Telford is on track to attract ever-stronger numbers of international buyers in 2019.
Leading trade association PetQuip will be taking part in PATS Telford once more. Its multi-lingual personnel will be manning the International Buyers' Lounge, providing information on the UK market and suppliers to the international buyers attending the show.
The PATS team is also taking a stand within the PetQuip-organised British Pavilion at Zoomark in Bologna, Italy, next May, to promote the Telford event, which is ever-increasing in popularity with international pet product buyers.
Four PATS exhibitions have been held at The Telford International Centre to date, with each event attracting more than 2,000 visitors. Last year 75 of these were from Europe, with an additional 17 from the rest of the world.
Leading international trade association PetQuip has again confirmed that its members have tasked the association to help attract overseas pet retail chains and distributors to the Autumn showpiece. The PetQuip team will be hosting the International Buyers' Centre, where PATS exhibitors will have the opportunity to meet and sell to invited buyers and can also seek advice on all aspects of international trade.
In addition, the prestigious PetQuip Awards will take place following the first day of the exhibition. During an evening when outstanding success in the industry is celebrated, the PATS Telford New Product Awards, sponsored by pbwnews, will also be presented.
Show organiser Gordon Thomas said: "We are delighted to be working alongside PetQuip on our international buyers' programme, which is proving to be a huge benefit to PATS exhibitors. I am looking forward to welcoming an increasing number of international buyers to Telford next September.
Amanda Sizer Barratt MBE, Director General of PetQuip, said: "Our team is working hard to help UK suppliers to begin exporting, open up new distributorships or expand their international sales into new and developing markets, and PATS provides a welcome opportunity for PetQuip to deliver information, advice and new sales leads to exhibitors and to help international buyers find the best products to add to their ranges."
A big attraction for international visitors is the large number of exporting companies taking stands at PATS Telford, a fact backed up by Henrik Siig, of Whesco Trading, Denmark, who made the trip to the 2018 show. Henrik said: "PATS is a great event because it gives us access to all the new products from UK suppliers. The show is easy to get around and has a nice intimate feel to it."
Another international visitor, Michel Carbone, from Italy, added: "UK pet companies launch some of the most innovative products in the world and PATS is the best place to see them."
PATS Telford 2019 is shaping up to be one of the most successful events in the show's history, and regular exhibitors acknowledge it delivers the right calibre of visitor from both the UK and Europe.
"Each year the exhibition seems to get busier and better. We chose to launch our new products at Telford in September and it proved to be an inspired move. We were busy throughout the whole show," said Suzanne Rothman, of Pet Munchies.
Anne Wood, of Broadreach Nature+, commented: "This year's PATS Telford was the best one yet for us. Having launched Broadreach Nature+ at the show in September 2015 it was amazing to go back and get so many positive leads. It was lovely to see a number of international buyers looking to expand their ranges and gain new contacts."
And pet shop owner Jamie Gleave, of Paws and Claws, Cheshire, summed up why the show is a must-visit for retailers: "PATS Telford never fails to impress! The Telford International venue is perfectly suited for this important event in the pet trade calendar, particularly with its central location, easy access and free parking."
More than 200 companies are expected to exhibit at PATS Telford 2019 and leading firms who have already booked include: Bamfords, Broadreach Nature+, Burgess Pet Care, Eden Pet Foods, flexi, Forthglade, Inspired Pet Nutrition, Johnson's Veterinary Products, Kruuse, Lennox, Loving Pets, Marriages, Natures Menu, Petlife International, Trixie and Versele-Laga.
Visitors to PATS Telford can expect to see an unrivalled array of new pet products and speak to top suppliers and manufacturers. They will also be able to witness demonstrations from the country's leading dog groomers and listen to talks from prominent industry figures. For all the latest news on PATS visit www.patshow.co.uk
Photographs from PATS Telford 2018 are available to download
1. Visit www.sirastudio.com
2. Click on Galleries
3. Click on the Conference and Exhibitions folder
4. Click on the PATS Telford 2018 folder
5. On the password screen enter: pats18telford
For more information contact Neil Pope at press@impact-exhibitions.com