PATS Telford 2019 New Product Awards revealed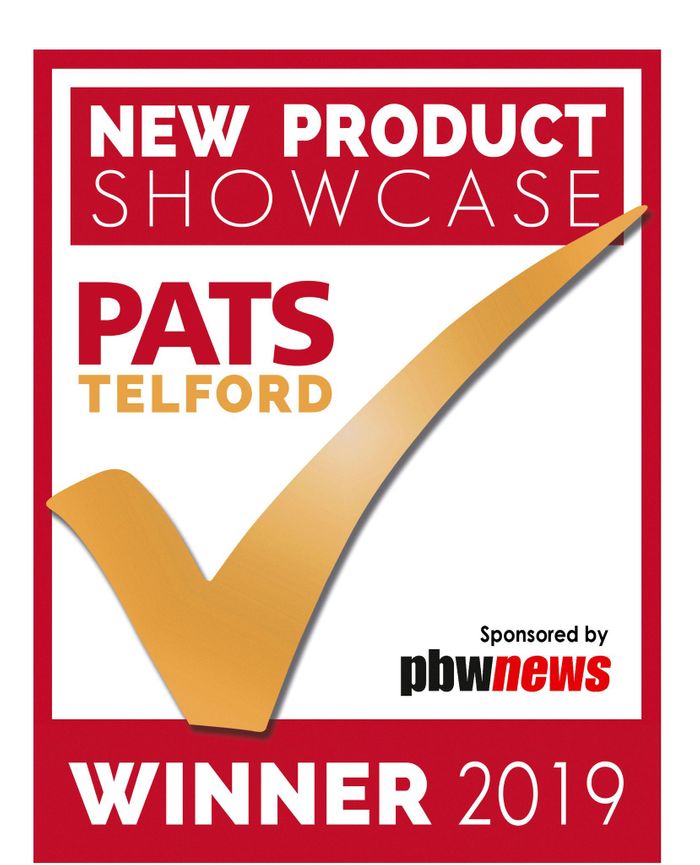 The winners of the PATS Telford 2019 New Product Awards, including two new categories, were presented at the PetQuip Awards after the first day of a hugely successful show.
The awards were chosen from a record entry of 259 by a team of expert pet retailers on the first morning of the show. All the entries were displayed on the eye-catching New Produce Showcase, sponsored by pbwnews.
The judges' decisions took into account a number of guideline criteria, such as product innovation, design, quality, packaging and value for money.
The experts agreed that the New Product Showcase had produced a high calibre of entries, providing both variety and choice across the categories. They were pleased to see such a wide range of products and innovations, including many based on sustainable principles.
Two new awards – the Best In Show Award and the Green New Product Award – were judged and presented by Sean Kelly, Head of Pet at the UK's largest garden centre retailer, Dobbies.
Here is a full list of the winners together with the judges' comments:
CAT FOOD AND PRODUCTS
Winner: James and Steel
Catnip Space Ball Blaster
Judges' comments:
"It can be hard to find entertaining and enriching toys for cats, but this fits the bill perfectly. It was innovative and will catch the cat's attention."
DOG ACCESSORY AND TOYS
Winner: Holland Animal Care
Spotted! Smart Pet Tag
Judges' comments:
"Easy to use, not bulky on the collar with a good-sized counter display. This could be an impulse purchase as it is a good price with no monthly charge."
DOG FOOD AND PRODUCTS
Winner: The Innocent Pet
British Lamb Casserole Air Dried Complete Food for Dogs
Judges' comments:
"This looked and smelled attractive enough for humans to eat – in fact one of the judges tasted it and pronounced it delicious! Attractive to both owners and pets."
DOG TREATS AND PRODUCTS
Winner: Woolf UK
Natural Bone with vegetables, glucosamine and chondroitin
Judges' comments:
"A great price point, striking and eye-catching display. This was a unanimous winner with the judges."
DOG HARNESSES, LEADS AND DOG WEAR
Winner: James and Steel
Sotnos Sport Active Wear
Judges' comments:
"Great, wipe-clean collars that are easy to clean and don't need to dry out. They are a bit different to others on the market and come in attractive bright colours."
GROOMING PRODUCTS
Winner: Kong Company
Kitty Comber
Judges' comments:
"All the judges wanted one of these! This was an outright winner. It was such a good quality product, durable and cats will use it."
PET CARE PRODUCTS
Winner: TropiClean Pet Products
Fresh Breath 2-week Trial Kit
Judges' comments:
"A good little kit at a good price. Two-week trial means customers will be encouraged to give it a go."
SMALL ANIMAL AND BIRD PRODUCTS
Winner: Mealberry GNBH
Little One Tasty Bowl from assorted meadow grasses
Judges' comments:
"This was a great product at pocket-money prices – kids would come in and buy them for their pets. Comes in a good selection box and looks good quality."
GREEN NEW PRODUCT AWARD
Winner: Project Blu
Judge's comments:
"Here's a brand that is really making a difference, taking waste out of the system and re-cycling it into quality products."
BEST IN SHOW AWARD
Winner: Holland Animal Care
Spotted! Smart Pet Tag
Judge's comments:
"This product has a great price point. It's very simple but does the job perfectly. I see this being an easy sell for the retailer. It's a well deserved winner of this new award."
New Product Award Winning Photographs:
Photographs of the presentations will be available online on the web gallery of our official show photographer, SIRA Studio. A wide selection of photographs will be uploaded after the first day of the show, Sunday, September 22, and will be available by midday on Monday, September 23. Here's how to access them:
1. Visit www.sirastudio.com
2. Click on Galleries
3. Click on the Conference and Exhibitions folder
4. Click on the PATS Telford 2019 folder
5. On the password screen enter: pats19telford
For more information contact Neil Pope or Justine Thompson at press@impact-exhibitions.com or on 07595 442601.