22 Oct 2020
PATS Telford 2020 Best in Show revealed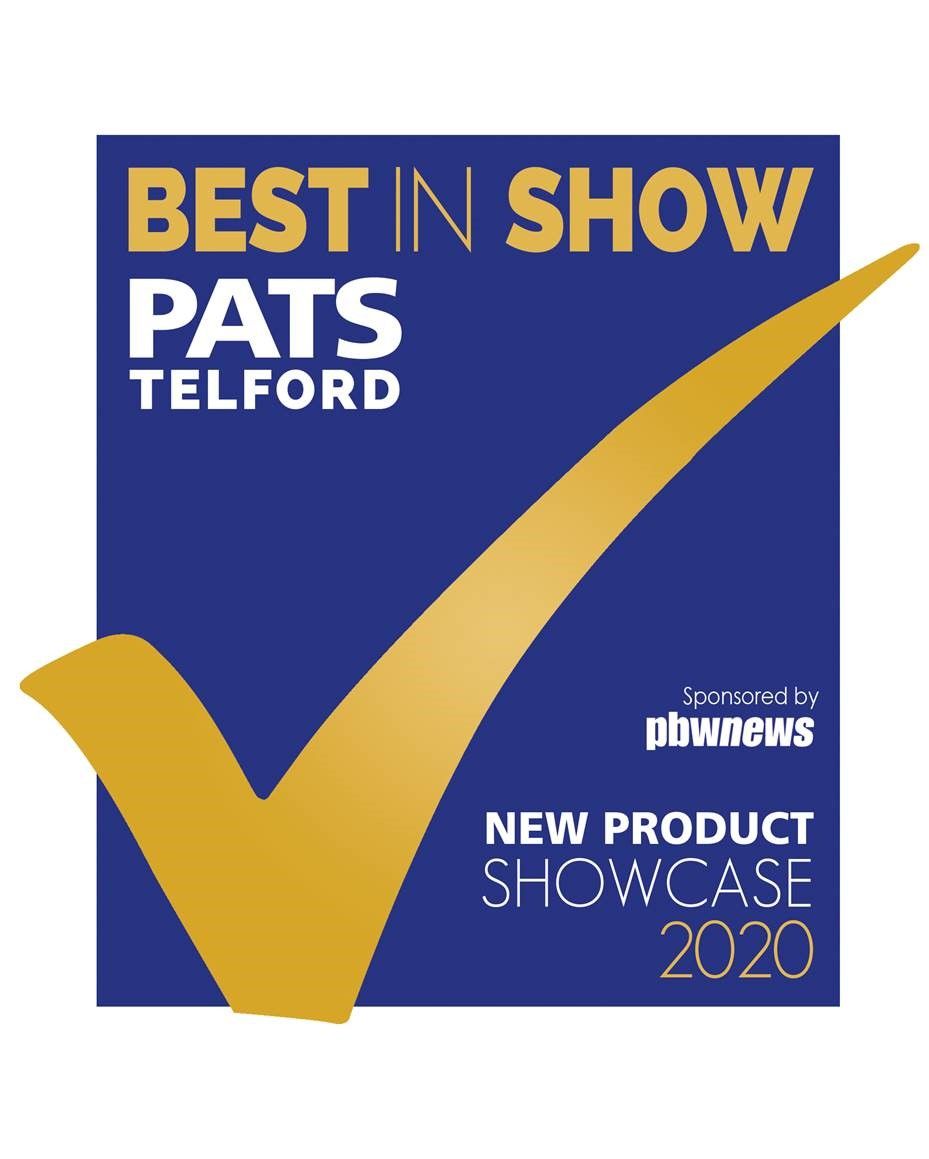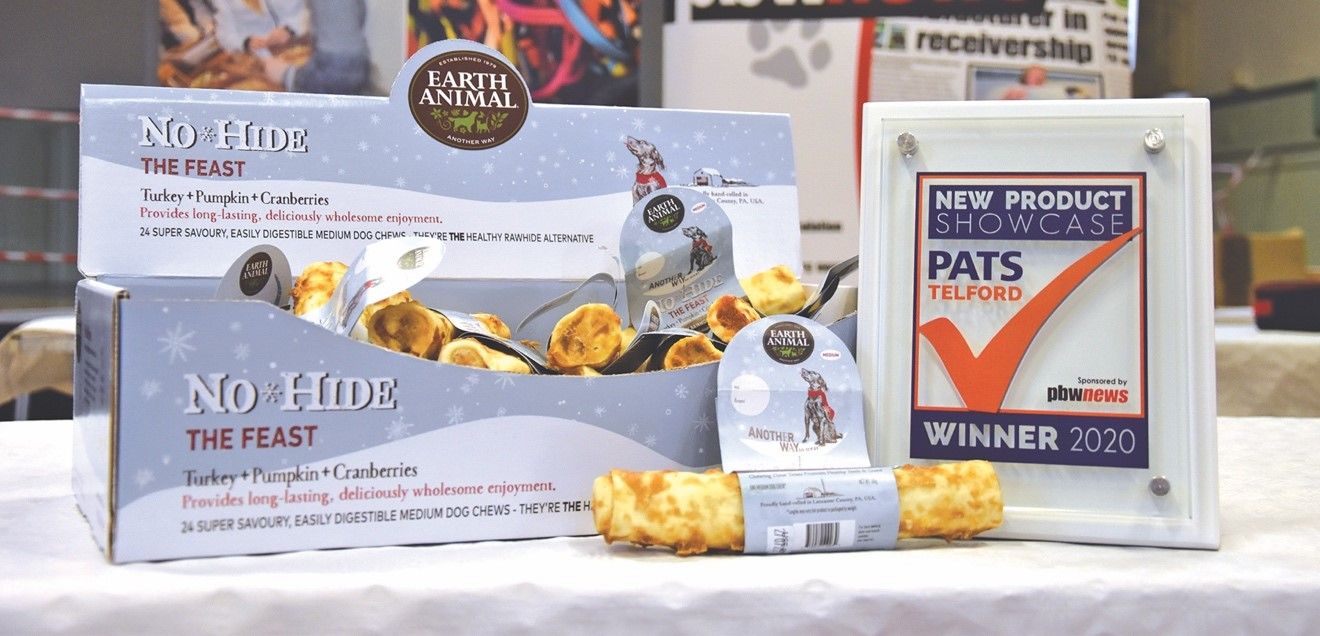 Earth Animal's No Hide The Feast Limited Edition Chew has been voted Best In Show at the PATS Telford 2020 New Product Awards.
The Best in Show title was awarded to the new product receiving the most votes from an online poll of UK pet retailers.
Earth Animal's No Hide The Feast Limited Edition Chew beat off six rivals after being judged the Best Dog Treat.
The judges felt the No Hide Chew was a healthy alternative to raw hide. They liked the price point (from £3.99) as well as the ingredients (turkey, pumpkin and cranberry), and felt the chews would last well.
Will Baggaley, International Sales & Marketing Director for Earth Animal, said: "We are both delighted and honoured that the limited-edition Earth Animal No Hide Wholesome Chews - The Feast was selected to win 'Best in Show'. Allowing pets and their parents to enjoy in the seasonal festivities together, The Feast offers long-term enjoyment for dogs in an easily-digestible, nutritious and healthy chew. Thank you everybody who voted and for supporting Earth Animal."
The winners of the highly-prized PATS Telford 2020 New Product Awards were revealed following a special judging day involving a panel of independent pet retailers. An impressive total of more than 140 products were entered across seven different categories of the awards, sponsored by pbwnews.
The winners were:
CAT FOOD AND PRODUCTS: Cat LickiMat Slomo from Sharples Pet
DOG ACCESSORY AND TOYS: Ultra Fetch Stick by Chuckit (from Pedigree Wholesale)
DOG FOOD AND PRODUCTS: Eco-Friendly Premium Raw Core 80/10/10 Raw Frozen Dog Food from Wilsons Pet Food
Highly Commended: True Instinct from Natures Menu
DOG TREATS AND PRODUCTS: No Hide The Feast Limited Edition Chew by Earth Animal (from Pedigree Wholesale)
Highly Commended: Paddock Farm Ostrich Metatarsus Bone from Antos
GROOMING PRODUCTS: HOWND Spa Banana Facial and Natural Tear Stain Treatment from HOWND
PET CARE PRODUCTS: Country's Best Minavital from Versele Laga
SMALL ANIMAL AND BIRD PRODUCTS: Pet Remedy Small Mammal Calming Treat from Pet Remedy
For more information visit: www.patshow.co.uk
DATE FOR THE DIARY
PATS Sandown: May 11th-12th 2021