PATS Telford 2020 – bringing the pet industry back together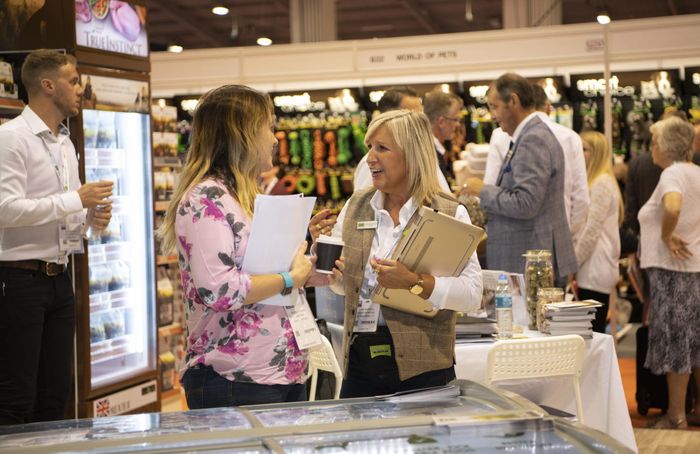 PATS is on track to deliver the most important show in its 11-year history at the Telford International Centre on Sunday 27th and Monday 28th September, as the pet industry comes together in 17 weeks' time, for the first time since the UK's lockdown was imposed in March.
With more than 130 pet companies having already booked their stand space and levels of visitor pre-registrations higher than usual, demand for the UK's only product-led trade exhibition has never been greater. Confirmed exhibitor bookings this week include Westland Pet, Loving Pets and Cliverton Insurance.
The organisers of PATS are working closely with Telford International Centre to ensure all safety factors are met, with social distancing proposals among those measures being considered.
Telford International Centre is a member of the Association of Exhibition Venues, which is in the process of submitting proposals to the Department of Culture, Media and Sport on how it will manage the re-opening of venues in late August.
"As professional trade show organisers we are working hard with our venues to cover all eventualities, with the safety of all staff, exhibitors and visitors at the forefront of any measures," said Gordon Thomas, Exhibition Director of PATS.
"I've been in regular contact with our exhibitors throughout lockdown, making sure they are on board with everything that's being planned for PATS Telford 2020. And they've been telling me they can't wait to showcase their products.
"I've also spoken to retailers and buyers eager to move on from lockdown, and there is a real thirst to visit an exhibition where they can see and order stock, all under one roof.
"There are still 17 weeks to go before the show and we will continue to work with everyone to ensure that PATS Telford 2020 helps the pet industry to come back stronger than ever."
As well as seeing an unrivalled array of new pet products and speaking to top suppliers and manufacturers, visitors will also be able to attend demonstrations and workshops from the UK's leading dog groomers and seminars from prominent industry figures.
PATS Telford 2020 has again thrown its full backing behind the prestigious PetQuip Awards, which will be presented at a gala dinner on the first evening of the exhibition. The PetQuip Awards have consistently delivered a professional, enjoyable and successful networking evening event for the whole industry, where suppliers and retailers can celebrate the industry's many successes.
According to Sammie Hunt, owner of award-winning Redpaw Pet Supplies in Plymouth, if you have an interest in the pet trade, then you have to visit PATS. "It's a must-visit twice-a-year exhibition for me – it's the best way to see and try new exciting products, as well as being able to meet the faces behind the companies," said Sammie. "It gives great opportunities to build working relationships, along with offering exclusive show deals."
Subject to travel restrictions, the show will also welcome international visitors. Spanish retailer Mireia Sabate is making plans to attend, saying: "Attending an exhibition is ideal for me. It is so important that I travel from Barcelona every year to meet with suppliers, find new ones and discover the latest products. I can do this all in one or maybe two days and return to Cataluyna, full of ideas for my shop. I am very much looking forward to attending the next PATS"
The PATS team are working extra hard to attract more visitors to the show in an effort to exceed last year's attendance figure of 2,103.
The team are also already planning next year's PATS Sandown, which takes place on Sunday 14th and Monday 15th February 2021.
A full and up-to-date list of exhibitors is available on the website www.patshow.co.uk together with all the latest show news.
Ends 4th June 2020
Photographs from PATS are available to download
1. Visit www.sirastudio.com
2. Click on Galleries
3. Click on the Conference and Exhibitions folder
4. Click on either the PATS Sandown 20 or PATS Telford 19 folders
5. On the password screen enter: pats20sandown or pats19telford respectively
For more information contact Neil Pope at press@impact-exhibitions.com or on 07595 442601.