PATS Telford is the BEST place for garden centres to source new pet products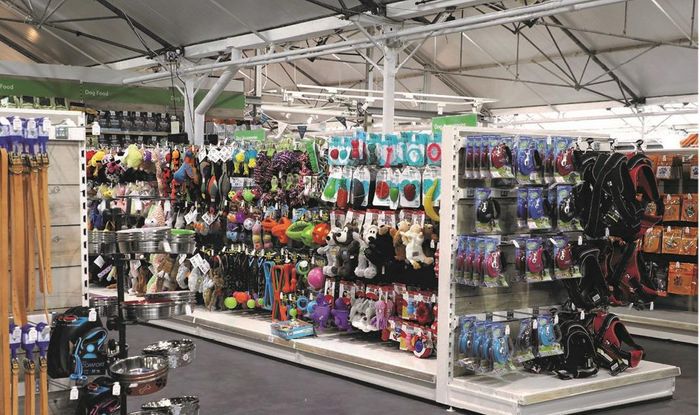 PATS Telford, the UK's number one pet industry exhibition, is the best place to source new products, according to a growing number of garden centres attending the Autumn showpiece.
Visitors to PATS Telford on 22-23 September 2019 will be presented with thousands of products from more than 200 UK and international brands, making the exhibition essential to retailers seeking next year's bestsellers.
And as the pet sector has become an increasingly essential part of garden centre retailing, PATS Telford has become a vital date in the industry calendar.
Dobbies is now the biggest garden centre group in the UK and the company views the pet sector as an important growth opportunity. Sean Kelley, Head of Pets at Dobbies Garden Centres, said: "I have visited the PATS show for several years. I always find it's a great opportunity to catch up with all of the key suppliers from the industry under one roof.
"There's always a lot to see and the show certainly inspires me to fill the Dobbies pet department. It's always interesting to see the new product innovation manufacturers are bringing to the market.
"It's also an extremely friendly show, from both exhibitors and attendees – it's what makes the PATS exhibitions so enjoyable."
Hazel Oswald from Raemoir Garden Centre, who travels down from Aberdeenshire in Scotland to PATS Telford every year, said: "The exhibition provides great opportunities for sourcing new products and ideas for our pet department which is an integral part of the garden centre business. PATS has grown so much that a two-day visit is now essential."
It's a similar story for Hayes Garden World in the Lake District, whose pet buying team have become regular visitors to the Telford exhibition. "As a prestigious garden centre with a massive presence in the North West of England it is essential that we stay on top of all trends, and PATS allows us to do just that," said a spokesperson.
"Sending buyers to trade shows involves considerable expense in staff man-hours, travelling expenses and hotel bills so having just one show like PATS Telford, which covers everything, is hugely beneficial."
For further information
A full and up-to-date list of exhibitors is available on the website www.patshow.co.uk together with information on how to reach the venue and regularly updated show news.
Photographs from PATS are available to download
1. Visit www.sirastudio.com
2. Click on Galleries
3. Click on the Conference and Exhibitions folder
4. Click on either the PATS Sandown 19 or PATS Telford 18 folders
5. On the password screen enter: pats19sandown or pats18telford respectively
For more information contact Neil Pope at press@impact-exhibitions.com or on 07595 442601.