PATS Telford presents the ultimate grooming programme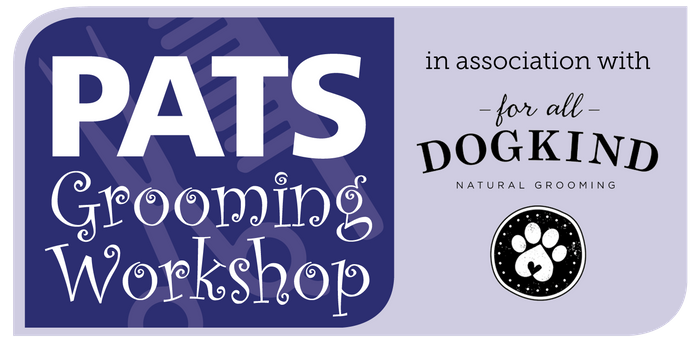 PATS Telford will be presenting state-of-the-art grooming demonstrations and talks on both days of the show, taking place at Telford International Centre on 1-2 October 2023.
The Grooming Workshop, in association with For All DogKind, will include some of the country's leading groomers.
Demonstrations will highlight the knowledge and expertise required for traditional grooming techniques, as well as showcasing the latest modern trends and creative ideas.
With an increasing number of pet retailers introducing grooming salons into their stores, the PATS programme of talks and demos will provide invaluable insights into this side of the business.
PATS organiser Gordon Thomas said: "We're really excited to be running such a full programme of grooming talks and demonstrations in association with For All DogKind.
"The grooming demos have always been a highlight of PATS shows and it's great to be staging such an interesting programme once more."
The professional groomers taking part on behalf of For All DogKind include Sally Hart, of Tailwaggers Grooming in Kent, and Chris Briggs, of Briggy's Dog Grooming in North Devon.
Sally was a huge success when she last gave a demonstration at PATS Telford in 2019, and she admits to being delighted to return to the exhibition.
"I love PATS Telford, it's a brilliant show for everyone in the pet industry," said Sally. "It's great to see that grooming plays a huge part in the exhibition and to be asked to share some of my knowledge and expertise is a real honour."
Chris shared Sally's sentiments, stating: "I'm so looking forward to demo-ing at this prestigious event. It will also be brilliant to speak to visitors on the For All DogKind stand."
For All DogKind has been a regular exhibitor at PATS exhibitions, and director Laura Redstone expressed her delight at presenting this year's grooming programme.
"You can expect to see some world class groomers in the demo area, providing incredible and not-to-be-missed demonstrations," said Laura.
"Our demos will provide invaluable grooming tips across a variety of different dog breeds. Our experts will also be sharing their knowledge on how to start up and run a successful grooming business.
"For All DogKind is one of the most used natural grooming ranges in the UK and our experts will share how using the brand's products has made a difference to them, their dogs and their businesses."
Laura continued: "If you're in the pet industry then PATS Telford is an essential event on the calendar. Every groomer has an opportunity to sell retail products to their clients, and PATS is a perfect way to see what's out there.
"I would encourage groomers to visit the show to gain free valuable grooming tips and advice and see all the latest products to be launched."
With more than 250 companies and brands exhibiting, PATS Telford is the only event in the UK where buyers from grooming salons, specialist pet stores and garden centres can view all the latest pet product launches under one roof.
To help make the visitor experience even more enjoyable and rewarding, PATS Telford offers free parking, free catalogue, and complimentary lunch voucher in addition to the regular tea or coffee voucher.
Register now at www.patshow.co.uk where a full list of exhibitors can also be found.
Ends
Photographs of PATS Telford 2022 are available to download at https://stewartwrittle.dphoto.com/album/xyaf42
For further media information please contact Neil Pope by email press@impact-exhibitions.com