Peanut Power for your Pooch.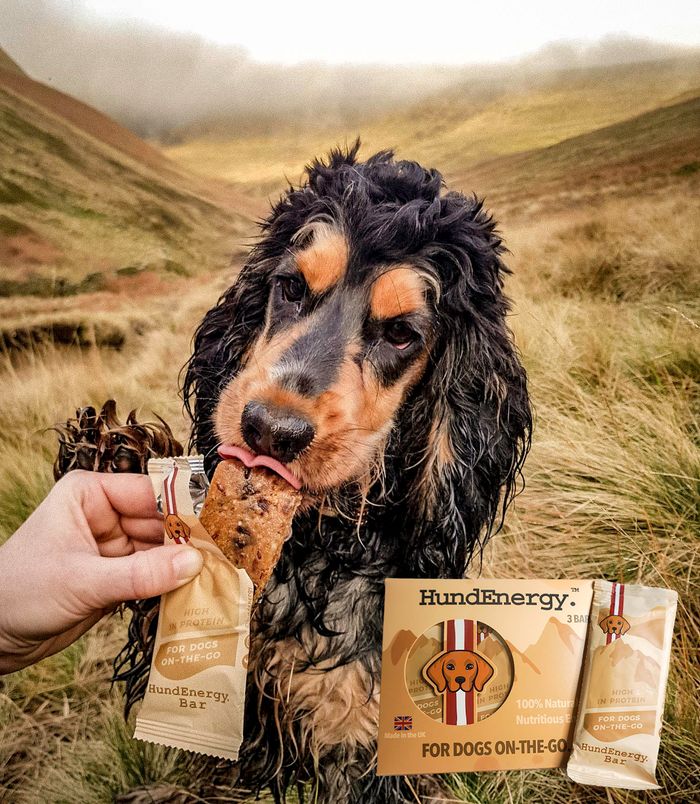 After returning from travelling Europe in 2019 with their Hungarian Vizsla, Pacha, Sarah set to work creating a nutritional snack for dogs to be used when owners take their dogs hiking, running, camping or on any type of adventure.
Raw peanuts, along with the six other natural plant-based ingredients in HundEnergy. Bars are proven to be beneficial to active dogs. The idea behind HundEnergy. is to inspire owners to explore life with their dogs in tow, and having a HundEnergy. Bar to hand will help the dog stay fuelled for longer. Whilst the salted variety of peanuts we eat aren't safe for dogs to eat due to the salt content, raw peanuts provide a good natural source of prrotein.
The brand also focuses on creating and developing products that are sustainable and reduce your dogs carbon paw-print. It has been estimated that in the US, pets are responsible for between 25% and 30% of the entire meat-related environmental impact.
'We have seen a drastic change in dog owners attitudes towards what they feed their dog, and now we have to look at where our dogs food is coming from, just the same as our own.' - Sarah Founder - HundEnergy.
The HundEnergy. Bar is new to the UK market for 2021 and available to buy online (www.hundenergy.com)
For trade enquiries please email info@hundenergy.com