Pedigree Wholesale Ltd. appoints new Managing Director.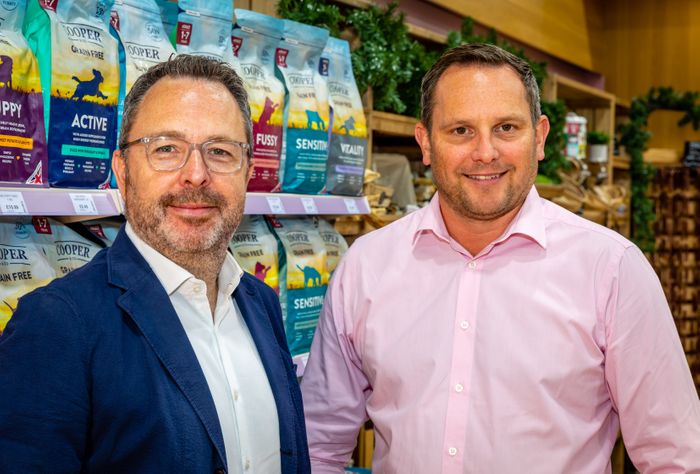 Gerard O'Mahony has been appointed Managing Director of the leading pet food wholesaler Pedigree Wholesale. Previously Commercial Director for Pedigree Wholesale, Gerard was responsible for the Sales, Customer Services, Marketing & Buying teams. This appointment allows Steve Brown to move into the newly created position as CEO of the Pedigree Group, which includes the Just for Pets specialist retail chain.
Over the last five years, the Pedigree Group has seen significant growth. With the commercial mission to be the 'wholesaler of choice for its customers, suppliers and people', the core wholesale business has continued to innovate in how it operates and serves customers. It has increased its exclusive specialist pet brand portfolio and delivered strong results by growing its overall sales and customer footprint. In this time the group has also entered the specialist pet retail arena with a successful Just for Pets acquisition and turnaround. Pedigree Group continues to invest in its people with a 100% growth in the workforce over the same period.
Commenting on his appointment, Gerard O'Mahony says: "This is an exciting and challenging time for Pedigree and the Specialist Pet market, and I'm delighted to be taking up this position. I look forward to continuing our work with customers and suppliers to maximise the commercial opportunities and benefits for all in the channel. We have a great team here at Pedigree Wholesale, they've shown courage and resilience over the last 18 months. We find ourselves coming out stronger than ever, looking forward to seeing out the year positively and further developing our strategic aims in 2022 and beyond."
Steve Brown added: "I'm delighted that Gerard has agreed to move into the role of Managing Director. Gerard's affinity with our values and purpose alongside his commercial expertise will help guide Pedigree Wholesale into the future to benefit our people, customers, and supplier partners. After spending almost 25 years very much in the detail, we now have a leadership team in place to allow me to focus my energy on the strategic direction of the group whilst continuing to lead on product and brand innovation and our store and operational expansion plans. I look forward to supporting Gerard and the team through the next phase of Pedigree Wholesale's development and growth."
Concludes Gerard: "The next three to four months will be particularly challenging for Pedigree Wholesale as we continue to serve and support our customers' needs, whilst wrestling with the challenges brought on by macro supply chain issues impacting us and the marketplace. The team will remain focused on tackling these every day and can rest assured that the British people's love of pets remains unwavering. With more pets than ever in the market, the future looks bright for Pedigree Wholesale and our customers."
About Pedigree Wholesale
Pedigree Wholesale is one of the leading distributors of pet and aquatic products into the UK independent retail sector. Since being founded 49 years ago the family business has grown and developed into one of the key players within the pet industry, offering a range of over 10,000 products servicing pet, aquatic and garden centre retailers across the UK. Pet Industry Federation Award winner Wholesaler of the Year 2020.
Press Contact:
Gerard O'Mahony
gerardom@petproducts.co.uk