Pet Brands – Grab Your Share of the Headlines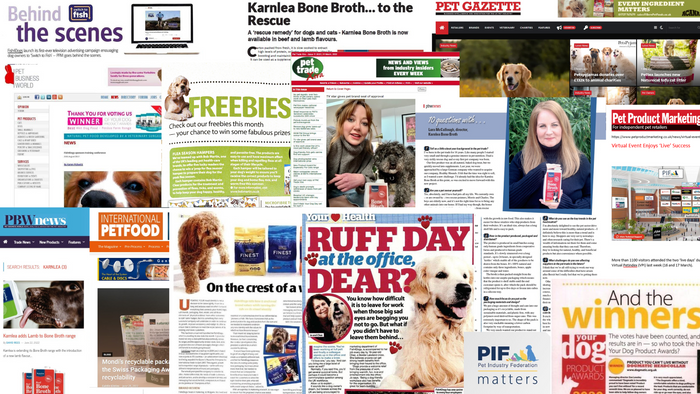 Why do some pet companies grab all the headlines? When you flick through the pet press you may see the same names crop up again and again.
This isn't necessarily because they are bigger, more innovative or creative - they simply use the power of public relations (PR) to promote their offer, enhance their brand credentials and increase their visibility.
All businesses all have a story to tell but sometimes the people behind them are so busy with day-to-day operations that they forget to shout about their growth and achievements.
Alison Gallagher-Hughes, founder of Tillymint Communications, which specialises in pet industry PR, says that business leaders have to be both "farmers and hunters".
"The mechanics of business must be balanced with proactive opportunities for growth, customer acquisition and retention. 'Tending' the operational side of business to the detriment of its development will see it remain at best, static. Look over your shoulder and there will be a more noisy competitor making giant strides in your direction.
"It's vital that wider marketing activity is supported with a bed of communication that heightens awareness of the brand, its developments and achievements. Developing trust between a brand and its audiences is especially important within the pet industry, as the very nature of the business, is one that is close to customers' hearts."
Tillymint Communications has significant experience working within the pet industry, with an understanding of market segments, burning issues and emerging topics – the pegs on which stories hang.
It nurtures great relationships with journalists and editors to harness opportunities for involvement in features, competitions and giveaways to ensure companies keep heighten their profiles and stay in the spotlight.
In addition to PR, Tillymint Communications offers wider marketing support including: creative design, web development, advertising, print management and content creation services.
Visit Tillymint Communications on Stand N14 at PATS Telford (25-26 September 2022) to discuss your needs and get a free 'Minty' goodie when you leave your business card.
www.tillymint.co.uk