The Pet Food of Champions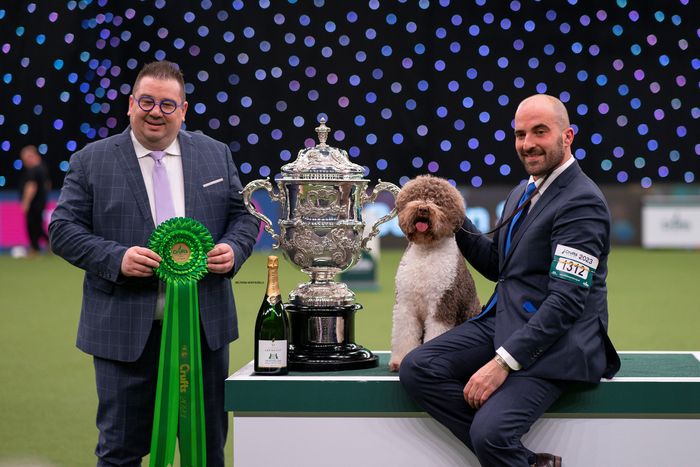 The four-year-old Lagotto Romangnolo from Croatia is the most winning dog in the history of the breed. Winning more than 40 Bests in Show in Europe and the USA, she is the first Lagotto ever to win Best in Show at Crufts.
Reflecting on Orca's success, Crufts Champion Co-Owner Ante Lucin said: "Fish food is proved to give the best results for skin and coat care and dogs love to eat it. Orca Aka Am GCh Kan Trace Very Cheeky Chic loves food and is very motivated by her favourite fish treats during training. Choosing a sustainable food source is very important for responsible breeders and trainers. That's why I chose Fish4Dogs for Orca."
Sarah Fowler, CEO Fish4Pets® said: "We are delighted for Ante, super proud of Orca, and immensely proud of the hundreds of Fish4Dogs champion Breeder Ambassadors worldwide, dating back almost twenty years. The work they do to ensure they give puppies the perfect start is essential for breeding the champions of tomorrow. As is the role they play in educating new owners in establishing great feeding for happy healthy dogs."
Having pioneered a fish-based diet for dogs in 2004, Fish4Pets expert team share a passion for exceptional performance and the health and wellbeing of dogs and cats. With global experience in manufacture, production, sales, and export. Invested in the well-being of pets, the brand now has 12 Breeder Programmes in countries globally. Feeding thousands of dogs across the world.
For more details on the Fish4Dogs brand of food and treats, please contact your representative or call Fish4Pets on +44 (1299) 252 352.