"Pento" Modern house for cats and small dogs.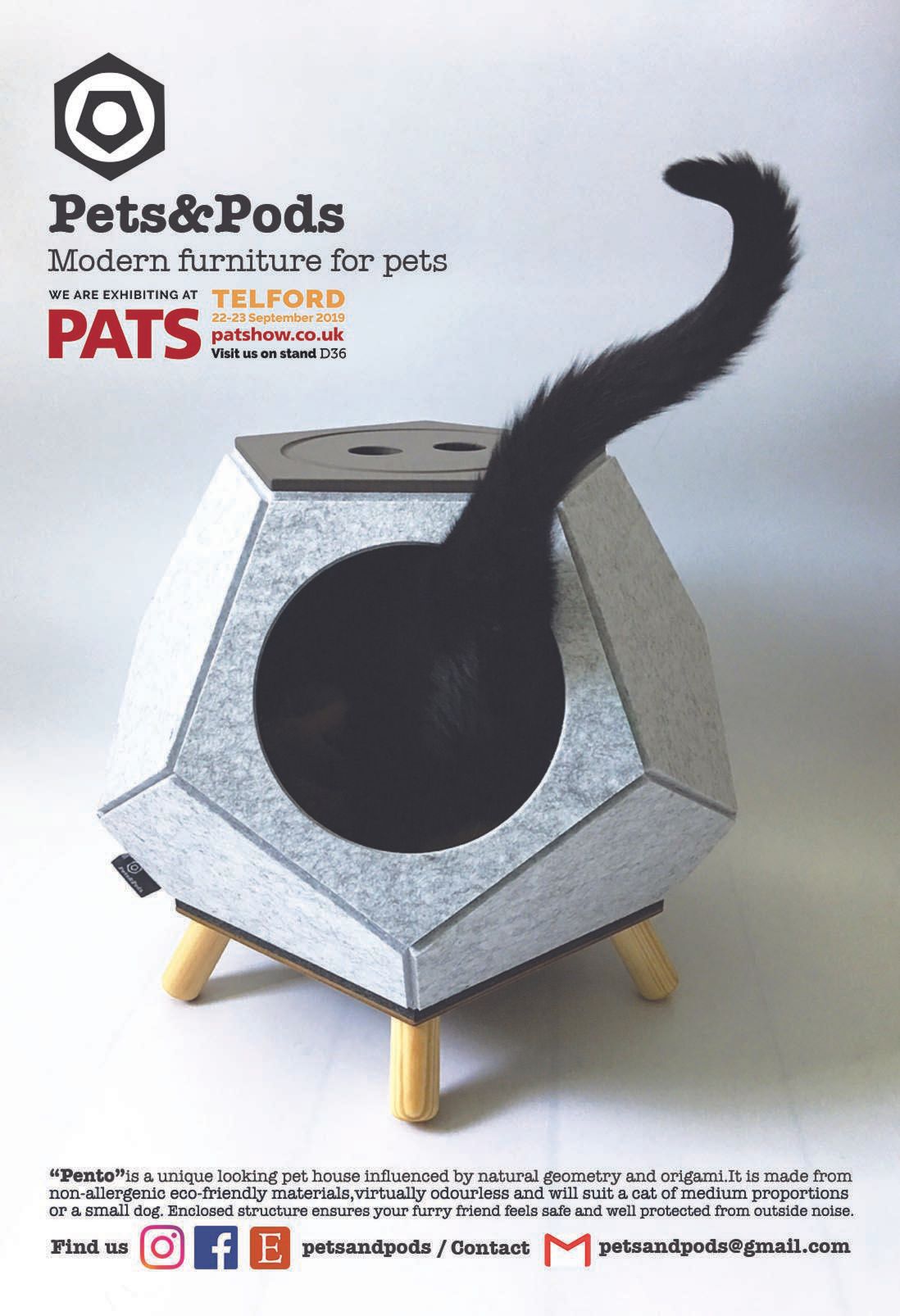 To begin with,the main structure we use thick PET felt that is strong and durableyet soft to touch. Made from recycled plastic bottles it has superior acoustic properties and contains no chemical binders. Secondary material is made of compressed waste from sawmills, wood pallets,etc. and has lowest levels of formaldehyde emissions for this type of wood product. Naturally looking colours are achieved by using organic dyes. Careful selection of materials, good functional design and extensive research into behaviour of both cats and dogs, all this makes us stand out above the cut from our competitors. We constantly in search of new fresh ideas and will continue to develop best possible products for our customers.
Handmade item
Materials
Felt, Acoustic felt, PET felt, Polyseter filler, cotton, Recycled plastic, Synthetic felt, Valchromat
"Pento"

Designed and made by our studio "Pento" is a unique looking pet house influenced by natural geometry and origami. It is made from non-allergenic eco-friendly materials, virtually odourless and will suit a cat of medium proportions or a small dog. Enclosed structure ensures your furry friend feels safe and well protected from outside noise and light pollution, this is especially important for sensitive animals.

"Pento" has five removable eyelets for air flow and occasional "game of claws". There's a conveniently placed handle at the top for easy transportation. Please see pictures as examples.

Cleaning: "Pento" can be cleaned with a sticky roller and vacuum-cleaner. Use damp cloth or for more serious staining use lightly soapy sponge and allow to dry naturally. Do not use strong detergents or scented soaps, your furry friend will not appreciate this and may never use his/hers habitat again.
Dimensions: width-47cm, height-48.5cm.

Available in different colours with complimentary cushion in super-soft fabric for the ultimate comfort. Cushion comes in 9 primary colours depending on your preference and with detachable cover for easy cleaning. Size is 40cm in diameter and about 6-7cm thick. It may compress slightly during use. Caring instructions can be found inside.

Weight: 2.3kg with the cushion.
Materials: acoustic PET felt (60% recycled content), waxed eco-friendly fibre board, acrylic faux fur, polyester filler, cotton shell.

Please note that all our products including "Pento" are not designed to be used by children but by domestic pets only. Avoid sitting or standing on them and keep well away from fire. For interior use only.