01 Feb 2019
PPM Winstock Winner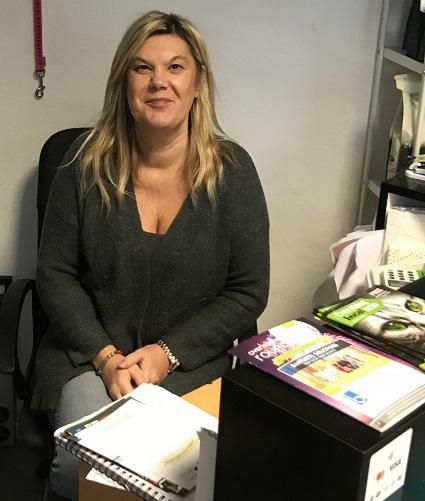 The latest Winstock competition saw a rise in entries, with many retailers desperate to get their hands on thousands of pounds' worth of stock but...there could only be one winner and Pet Product Marketing editor Clare Howcutt Kelly was delighted to break the news to Alison Swift of Royal Lodge pet shop in Chester in a phone call at the end of October.
Alison said: "We were very happy and overwhelmed when we heard we were the winners. We have never won anything like this before and it will make such a difference to us!"
Alison was delighted to take delivery of her prizes – which has a total value of more than £3,000! So what did she win?
Devon's finest, Forthglade, offered a bumper pack of treats as did Pet Munchies, giving this local pet store plenty of top quality treats to line their shelves with and that's before we get onto anything else!
Alison also won a bumper pack from Burns, whose grain-free duck and potato meals are sure to be a hit with her customer's dogs!
And there's something to please small pet owner too as Supreme Petfoods gave her a whole load of bedding – perfect for rabbits and guinea pigs. Alison's fish-keeping customers will love Fluval's innovative new range called Bug Bites. Made of insect protein, fish go wild for them.
With party season approaching, fireworks and loud noises will be causing distress to our furry friends but Alison's customers will be delighted with the range of calming products from Pet Remedy. The bundle is worth more than £600!
And, finally, the cherry on the top – Alison took delivery of some goodies from Pets Unlimited.
"We have wanted to try the items we have received but being a new business can be tough. We are so happy – this is a real boost to us," says Alison.
The team at Pet Product Marketing would like to extend a special thank you to all the companies that make Winstock possible.
Clare said: "Winstock is a wonderful competition because we know it really makes a difference to independent business. Making the phone call to the winner gives me such a good feeling and it gives the winner an opportunity like no other – to offer their customers the opportunity to try new products and brands. We are so happy that many companies choose to take part and give thousands of pounds' worth of products to this competition."
If you'd like to be involved in the next Winstock, please email clare.kelly@bauermedia.co.uk