29 Aug 2019
Scruffs® Strikes Gold in the 2019 LUX Awards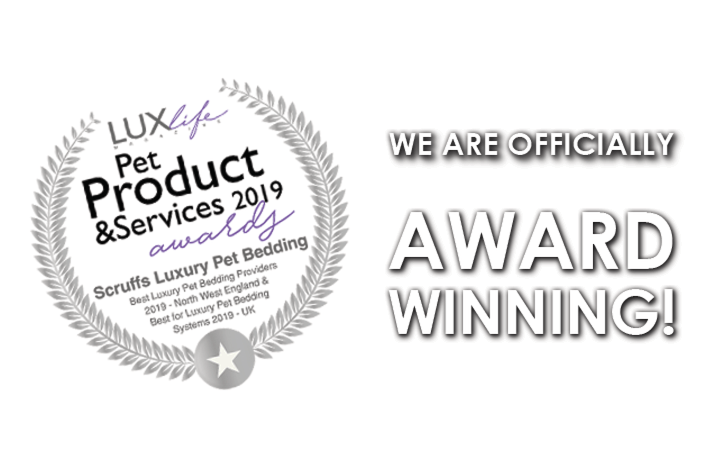 Manchester-based pet bedding and accessory specialists Scruffs® have won two awards this month, for "Best Luxury Pet Bedding Providers 2019 – North West" & "Best Luxury Pet Bedding Systems 2019 – UK" from LUX Magazine's annual "Pet Products & Services Awards".
LUX Magazine is the "pre-eminent global luxury magazine covering art, culture, travel, fashion, emerging brands, philanthropy, and style." Each year, the magazine publishes its annual "Pet Products & Services Awards", designed to recognise those who have helped the industry see exponential growth.
LUX Magazine said: "We reward individuals, organisations and enterprises who strive to produce the services and products which benefit the health and well-being of mankind's best friends."
A spokesperson for Scruffs®, said: "We are delighted with the result of this year's LUX Awards; it's great to see our products being recognised is these categories, as we strive to improve the lives of pets and owners across the globe."
For more information, please contact a member of the Scruffs® marketing team using pr@petslovescruffs.com or via phone on +44 (0) 161 702 5060.