Small just got smaller! HayPigs!® announce their 2nd NEW product!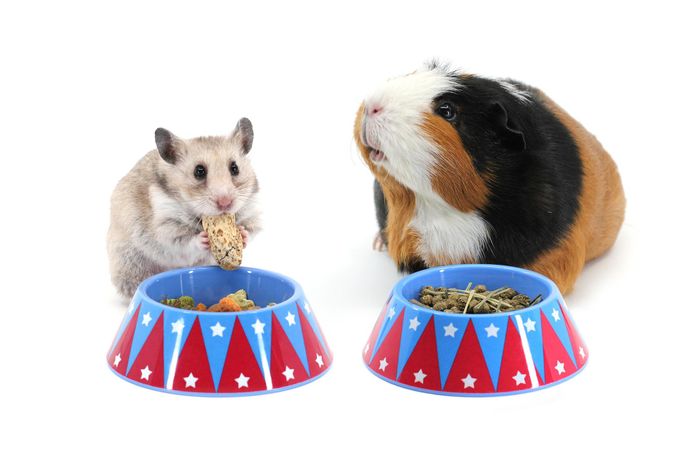 As champions of guinea pig welfare and wellbeing, HayPigs!® have been working exceptionally hard to support and educate piggy parents. It is now widely accepted that pellet food (also known as nuggets or kibble) should only really account for around 5% of a guinea pigs' diet. While pellets do provide some useful nutrients and important vitamin 'C', they should be used to supplement a core diet of high-quality feeding grass hay (80-90%), fresh water and small amounts of fresh vegetables (about a cup a day). Over-feeding of pellets can result in health problems, not least by discouraging guinea pigs to seek a balanced diet.
HayPigs!® new Junior Food Tamer™ bowl has a capacity of a ¼ of a cup. Most vets recommend a portion size of around 1⁄8 of a cup per adult guinea pig, per day, so the bowl is perfect for two piggies to share. Portion controlling is made easy, by simply filling the bowl to the top for a ready-made measure. The bowl is also tip-proof and stackable too, reducing waste and making it very practical to use.
The HayPigs!® Junior Food Tamer™ - Mini Food Bowl retails at £6.99 and is part of the HayPigs!® Guinea Pig Circus™ range. It is suitable for guinea pigs, hamsters, rats, gerbils, chinchillas, degus, mice and pet hedgehogs.
HayPigs!® will be exhibiting at PATS Telford this coming Sunday and Monday and can be found on stand H39. They will be showcasing both of their brand new products, the HayPigs!® Junior Food Tamer™ - Mini Food Bowl and the HayPigs!® Circus Treat Ball™ - 3-in-1 Enrichment Toy. A show discount of 20% off all lines (including the new ones) will available to visitors.