Sniffers Pet Care excited to showcase new flagship natural dog treat brand NAW at PATS Telford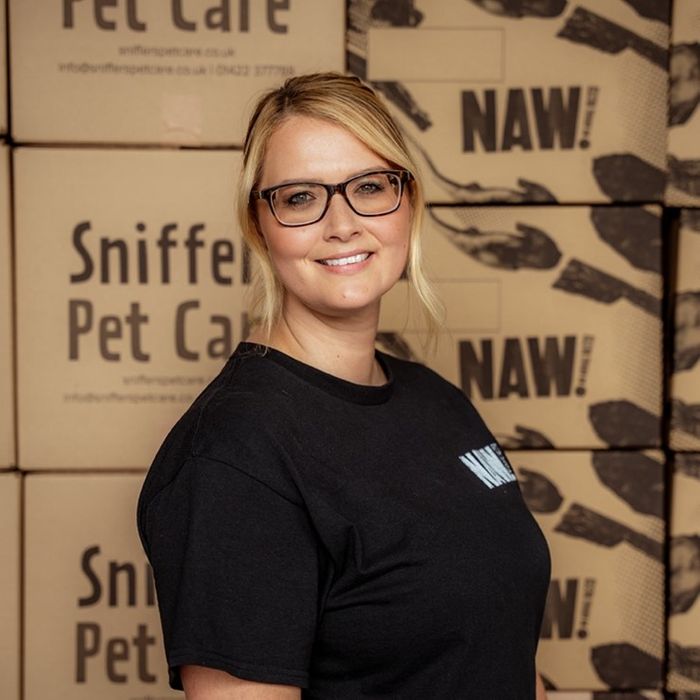 Sniffers Pet Care has launched a new flagship natural dog treat brand NAW, which promises to make a big impact at PATS Telford on 1-2 October.
National Account Manager Rachael Bancroft explains why PATS Telford will provide the perfect launchpad for this exciting treat range.
Why have you chosen to exhibit at PATS Telford?
PATS is the biggest and most attended pet market trade show in the UK. From the opportunity to generate brand visibility, to the diverse mix of visitors, it's the perfect place for us to introduce our new natural dog treat brand, NAW, to new and existing customers.
What makes the exhibition so special?
We genuinely find ourselves looking forward to PATS more and more each year. Besides the obvious business and brand advantages, it's the unique networking opportunities that keep us coming back. Relationships and connections remain the most important part of our business, PATS is our chance to foster them.
How important is it for suppliers and manufacturers to have a show like PATS?
PATS uniquely represents the largest and most comprehensive showcase of the UK pet market. Therein lies its importance. Every facet is represented, and everyone is putting their best foot forward. Whether a supplier, manufacturer, retailer or otherwise, PATS brings all the pieces of the jigsaw together.
What are you hoping to achieve at the show?
Behind the scenes we've been working like dogs (pun intended!) on lots of exciting new things that we're very proud of. We've officially consolidated 'Buffalo Natural Dog Treats' and 'Walter Smith', into our bold new flagship natural dog treat brand: NAW (No Animal Wasted). PATS is our chance to get out of the warehouse and shout about everything we've been working on in front of customers, both old and new. That being said, we'll see you at stand G44!
Will you be unveiling new products there?
With our focus being centred around NAW this year, everything feels new. However, we are shining a special spotlight on our NAW Braided Beef Head Skin, which has been entered into the new product showcase. Not only is it 100% natural and long-lasting (great for mental stimulation), but it comes in our new resealable and recyclable pouch.
As well as showcasing your product ranges will you be undertaking any other marketing activities at the show?
Absolutely, we've gone all out with our exclusive weekend-long show offer – 3 for 2 on all NAW pouches, with no order limit. We've also got some great giveaways up for grabs, including x2 Garmin Instinct Series 2 Adventure watches, to help you take your dog walks to the next level. This year, we've also opted for NAW branded floor tiles throughout the venue, there's not chance you're missing us!
What would you say to a retailer thinking about visiting the show, and why should they head for your stand?
If you're looking for new products, inspiration or just some good old-fashioned deals, get to PATS! If you're looking for the highest quality and most visually striking natural dog treats for your shop, then come see us on stand G44, we can't wait to talk you through our NAWesome new range.
Registration for free entry to the show is open for retailers and buyers at www.patshow.co.uk
Ends
Photographs of PATS Telford 2022 are available to download at https://stewartwrittle.dphoto.com/album/xyaf42
For further media information please contact Neil Pope by email press@impact-exhibitions.com