Snoots & Sploots excited to exhibit at PATS Telford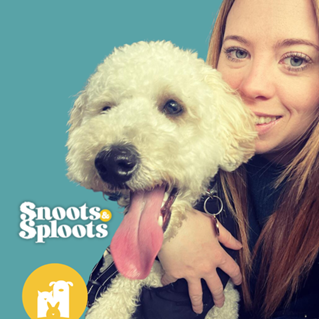 Pet start-up companies are being given the chance to showcase their products in front of the largest collection of retailers and buyers at PATS Telford on Sunday, 1st October, and Monday, 2nd October 2023.
The PATS New Starter Zone, supported by trade association PetQuip with media partner PPM, is a space entirely dedicated to new businesses and start-ups. It will be located in Hall 3 at the Telford International Centre
Marketing services business Snoots & Sploots reveals why it is taking advantage of the PATS New Starter Zone and what it is hoping to achieve at the UK's National Pet Industry Event.
Why have you chosen to exhibit at PATS Telford?
This is our first year exhibiting at PATS. It was really a no brainier as it's such an exciting opportunity for us to introduce ourselves to so many amazing pet brands.
What makes the exhibition so special?
PATS is special for us because it's ideal to have so many amazing brands in one place.
How important is it for suppliers and manufacturers to have a show like PATS?
We think its priceless…not only for business connections but to network and meet so many likeminded people.
Will you be unveiling new products or services there?
We offer marketing services to the pet industry and will be launching our new, ulti-mutt pet hub at the show. Our hub will have a customer-facing directory, showcasing every brand and advice a pet owner needs. We also provide a behind-the-scenes facility designed to make marketing accessible to pet businesses, both large and small. Anyone who signs up during the show will have access free of charge for two years.
Why should a retailer take time away from their store to visit the show?
The question is why wouldn't they? What other amazing opportunities are there to see first-hand all the new and innovative products and services about to hit the pet market?
Registration for free entry to the show is open for retailers and buyers at www.patshow.co.uk
Ends
Photographs of PATS Telford 2022 are available to download at https://stewartwrittle.dphoto.com/album/xyaf42
For further media information please contact Neil Pope by email press@impact-exhibitions.com