SPIN Dynamic Pet Bowl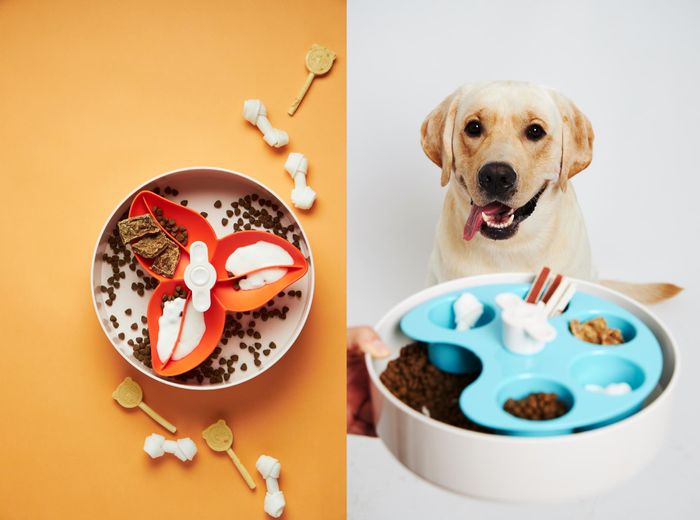 In a fast-paced environment that we all live in today, we often don't have much time to sit down and have a slow, calm meal. Many dogs, though less stressed than we are, seem to follow along with this notion – they chew and swallow their food at a rapid pace. And yet before you manage to put your dog's favourite food bag back on the shelf, the bowl is already empty! Not only it's not much fun for dogs to eat their meals fast, but it can also be quite unhealthy for them and cause digestive issues and upset stomachs. Let's be honest, that's the last thing you want for your furry friend.
The SPIN dynamic Pet Bowl, a recent addition to PetDreamHouse Interactive Feeding System, turns meals into fun and interactive slow feeding games. The patent-pending system encourages behaviours such as sniffing, licking, problem solving during meals, which naturally slow the eating down and prevent choking or other potential hazards from fast eating. The functional parts can be fixed or adjusted in height to offer more variations. Or simply flip it over to create a whole new option! The rotating parts of the bowl, can be easily replaced with new designs. Not only your money is saved from buying another complete unit, but also up to 50% plastic used are saved from making them!.
We all know how much dogs love pushing their bowls around. To solve this, there's four large anti-skid rings provide higher stability than the traditional dot rubber feet design. The bowl is made from human standard food-grade ABS/TPE materials, BPA-FREE & PVC-FREE and is Dishwasher (top rack) safe.