Strong seminar line-up at PATS Sandown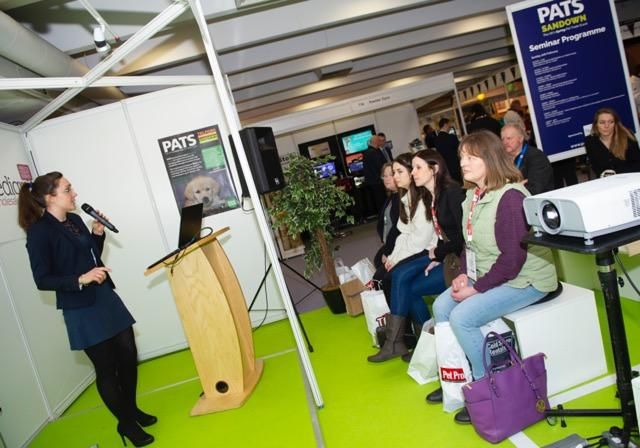 PATS Sandown, the UK's Spring pet industry exhibition, has secured a strong line-up of speakers for two days of seminars designed to give pet retailers ahead-of-the-game ideas on new lines, new approaches and new profit potential.
The talks, sponsored by Pet Product Marketing and produced in association with Pedigree Wholesale, will take place in the Esher Hall Seminar Theatre of Sandown Park Exhibition Centre on both days of the show – Sunday and Monday, February 9-10, 2020.
The free-to-attend series of retailer-focused seminars will cover a wide range of topics including: how to make customer loyalty the driving force of your business; helping cats and dogs to thrive will help your business to thrive; using calendar events in 2020 to drive sales; how to increase footfall by stocking raw foods.
Retail expert Ian Retallick will deliver an enlightening talk on how retailers can dominate the market and smash the competition. The author of 'David and Goliath, How Independent Retailers Can Take on the Giants and Win' will share his three-step formula to help you dominate your sector of the market so that when customers think of your kind of products and services they think of you.
There will also be a chance to earn Suitably Qualified People (SQP) points for those people attending an AMTRA-accredited seminar on canine and feline dental hygiene by Beaphar UK.
"One of the easiest ways to discover new ideas that could help boost your business is to attend the free seminars at PATS," said organiser Gordon Thomas.
"If there's a subject that catches your eye then make a mental note of the time or write it down in your diary so you don't miss it.
"Most seminars last half-an-hour so they won't take up a huge amount of your buying time. Also because of the time limit, there's a lot of information packed into such a short session and often it's a good idea to take notes or write down bullet points. Usually, the speaker will take questions at the end of the talk."
As well as this free programme of seminars there will be so much more to see on the 150-plus exhibitor stands packing two halls at Sandown, including an impressive number of items in the New Product Showcase, sponsored by pbwnews, and some exciting dog grooming workshops.
To help make the visitor experience even more enjoyable and rewarding, both the Surrey and Esher Halls have their own entrances and registration points, with visitors benefitting from free show entry, free parking, a welcome cup of tea or coffee, a free catalogue and many special offers.
To register for free entry to the show and to view the full list of exhibitors visit www.patshow.co.uk
Ends 8th January 2020
Photographs of PATS Sandown 2019 are available as follows:
1. Visit www.sirastudio.com
2. Click on Galleries
3. Click on the Conference and Exhibitions folder
4. Click on the PATS Sandown 2019 folder
5. On the password screen enter: pats19sandown
For further media information please contact Neil Pope or Justine Thompson on 07595442601, or email press@impact-exhibitions.com