21 Jan 2022
Su-Bridge Pet Supplies Ltd Release NEW natural treats range Pure & Natural.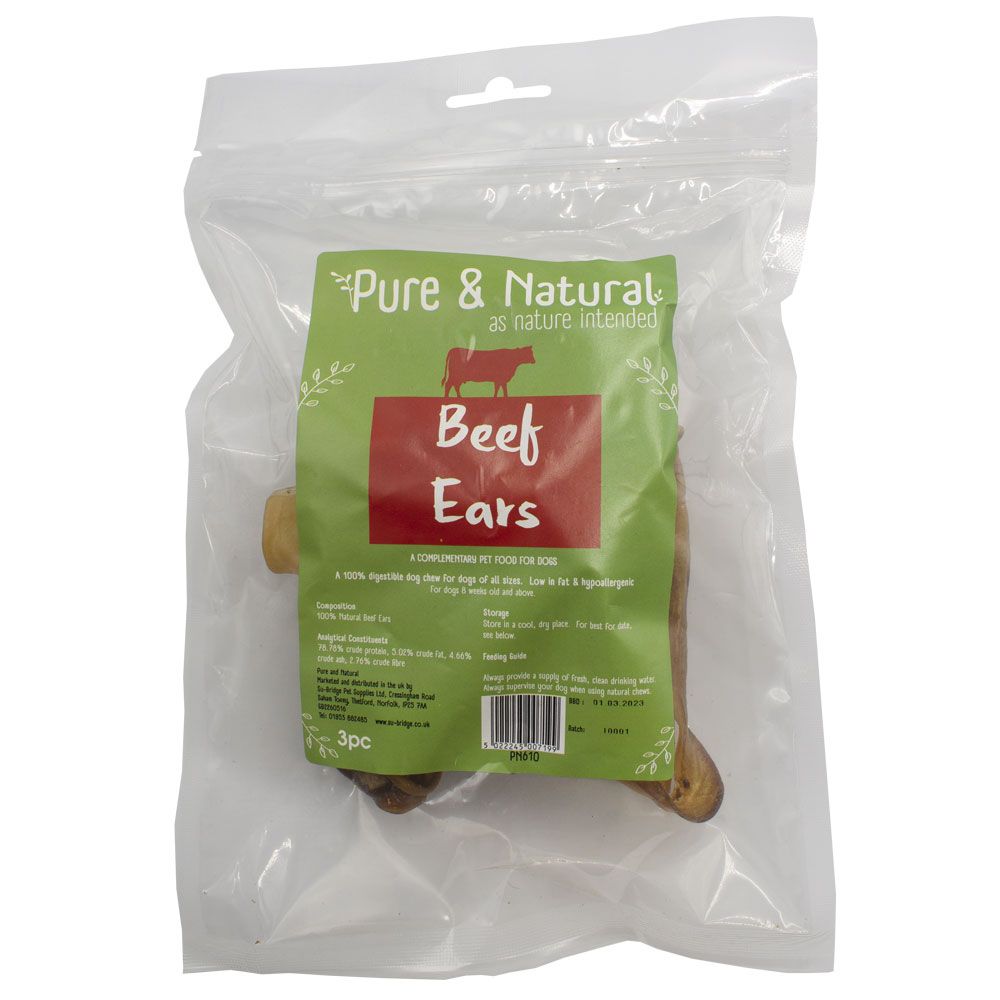 Su-Bridge Pet Supplies Ltd has recognised a gap in the market for an all-natural pet treat range that drives down the high cost to consumers, while meeting the required needs of a competitive margin
The Pure & Natural range includes all natural treat favourites like Lamb Ears, Beef Pizzle and Paddywack, along with some sought-after lines such as Dried Camel Skin, and Chicken Feet. The range minimizes the amount of packaging needed to maximize shelf space, allowing for a greater product range to be stocked.  Pure & Natural consists of 46 products in a varied range of natural dog treats, which come in both easy to hang clear packaging, and 1kg display boxes, giving the customer an exciting range of options to suit dogs of all breeds and sizes.
"We have produced an incredible range of high quality, natural, and superior choice of treats that meets everything required for the needs of our customers, and their customers." – Lynne Hopwood, National Sales Manager 
Pure & Natural dog treats start at just £1.04 with an RRP of £1.89, which equals great value for the customer, and a competitive margin for retailers.