Sustainability at the core of PATS thanks to new initiatives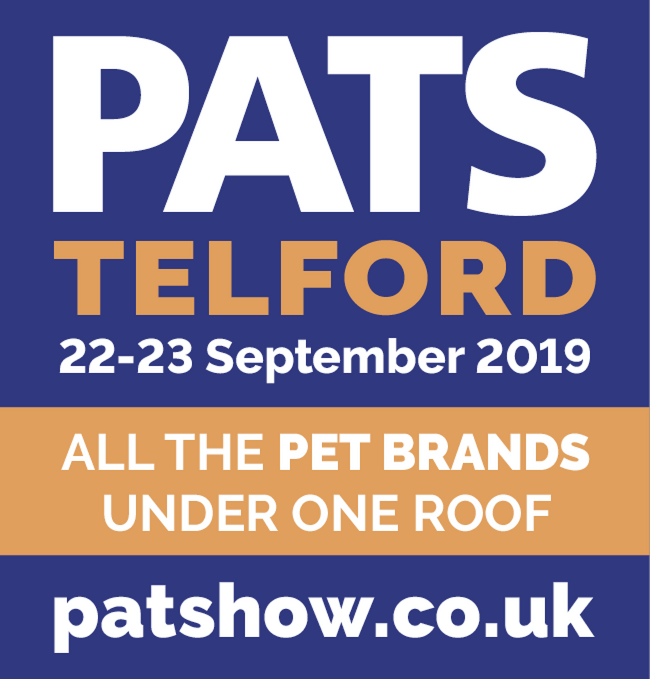 Sustainability at the core of PATS thanks to new initiatives
TWO major initiatives to make the 2019 PATS Telford show the most eco-friendly yet have been announced by the PATS team.
There is to be a new prize for the most sustainable or ecologically friendly product submitted to the exhibition's New Product Showcase, sponsored by pbwnews - called the Green New Product Award.
In addition, show organiser Gordon Thomas has pledged to plant 100 trees in conjunction with The Woodland Trust, to ensure the UK's No 1 Pet Industry Exhibition is doing its bit for the planet.
PATS began its journey towards increased sustainability over two years ago, and these exciting new moves are just the latest in a long line of initiatives.
The Green New Product Award will be judged from all the entries to the New Product Showcase, which every year features the very latest in innovation from the pet industry. Head of Pet at Dobbies Garden Centres, Sean Kelly, will be judging and presenting this prestigious award.
Gordon said: "This new award could be for a product that is sustainable, or uses recyclable packaging, or both. Or perhaps it could actually be a recycled product. It will be very interesting to see how the industry is responding to current ecological concerns."
The partnership between PATS and The Woodland Trust is to plant 100 new native species trees. The trees will be planted and cared for by the Trust to ensure optimum conditions and maximum impact on the local environment.
Over their lifetime the trees will offset a massive 25 tonnes of carbon from the atmosphere.
"We believe that the biggest issue facing us all is our environmental impact on the planet. We all need to look at ways of protecting the environment and reducing our waste," said Gordon.
"The PATS team is aware that exhibitions can generate huge amounts of waste. Working with its contractors, the venue and with exhibitors, PATS will ensure it is doing as much as possible to reduce any impact on the environment and to limit any waste sent to landfill."
These two initiatives will complement a number of additional sustainable practices that PATS and its venue the Telford International Centre are putting into place.
Others that will all make a difference to the planet include:
The Telford International Centre is working hard to become the UK's first carbon neutral exhibition centre. It has a host of policies designed to reduce waste and pollution, including 'switch off' procedure for all lights and electrical items, 'Engine Switch off' policy for coaches within the car parks, dimmer switches in conference rooms and thermostatic controls fitted to radiators.

All visitors will receive recyclable paper 'goodie' bags instead of plastic.

Water dispensers and water points with recyclable paper cones will be available throughout the show. Use of refillable bottles is encouraged.

Visitor and exhibitor lanyards and badge holders are made from plastic. To avoid them ending up as landfill PATS is encouraging everyone to place them in the recycling dump bins as they leave, so that they can be re-used at future shows.

Tea and coffee for exhibitors will be available in fully recyclable 'vegware' cups.

The carpet that is laid especially for PATS will be removed to a recycling centre in Coventry so that the polypropylene fibres can be cleaned, shredded and melted back into plastic pellets for re-use as more carpet, or other manufacturing components.

The venue now has bins that separate waste categories.

The Telford International Centre's onsite water filtration system allows them to reuse glass bottles, reducing the need for plastic. Their water supplier is Wenlock Springs which is a local Shropshire supplier.
A full and up-to-date list of exhibitors is available on the website www.patshow.co.uk together with information on how to reach the venue and regularly updated show news.
Ends Date 10th September 2019
Photographs from PATS are available to download
1. Visit www.sirastudio.com
2. Click on Galleries
3. Click on the Conference and Exhibitions folder
4. Click on either the PATS Sandown 19 or PATS Telford 18 folders
5. On the password screen enter: pats19sandown or pats18telford respectively
For more information contact Neil Pope or Justine Thompson at press@impact-exhibitions.com or on 07595 442601.