The Barking Bakery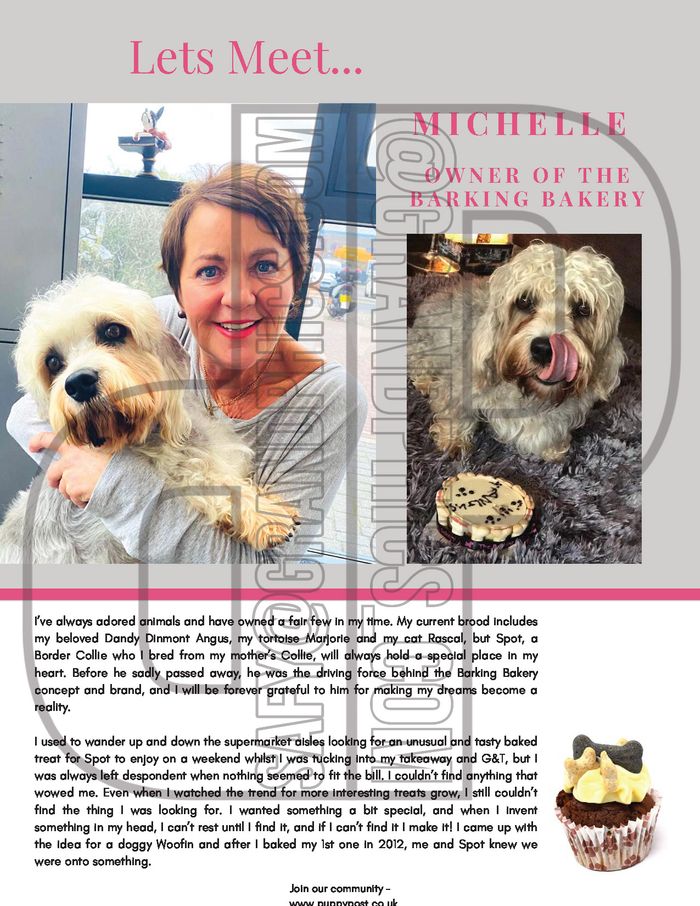 When I presented my idea at a Pets at Home innovation day, I could never have imagined that after 2 years of hard word I developed the product range we see today. I would agonise over the ingredients, design, and shelf life of the products and I must have tried every possible mixture of ingredients to yield the best results, which is why I am so proud to say that our treats not only look and taste fantastic but have a shelf life of 9 – 12 months. Also, they are lower in calories than some other leading pet treats. The pupcorn, for example, uses a flavouring method that is good for dogs, unlike the human versions which often contain a lot of MSG, and the yoghurt-based topping is a fabulous product – it's healthy and low in fat! More recently we have been able to ensure all our packaging is made from the highest quality recycled plastic, something that is so important in today's world.
From those early days we have steadily grown into a thriving business that sees major pet outlets such as Pets at Home, Occado and The Range sell our Woofins, pupcorn and pawty cakes along with hundreds of other independent stores, dog friendly hotels and cafes and garden centres.
Despite seeing orders grow I am still very hands on at the bakery. I do have an excellent team behind me, but I just adore baking and coming up with ideas for new recipes. The sky really is the limit….who knows what will come out of the bakery next all I do know is that it will be pawesome!