18 Aug 2021
TIANA CHAMPIONS HALAL-FRIENDLY, FREEZE-DRIED CAT FOOD AS LOGICAL, NEXT STAGE 'PET HUMANISATION'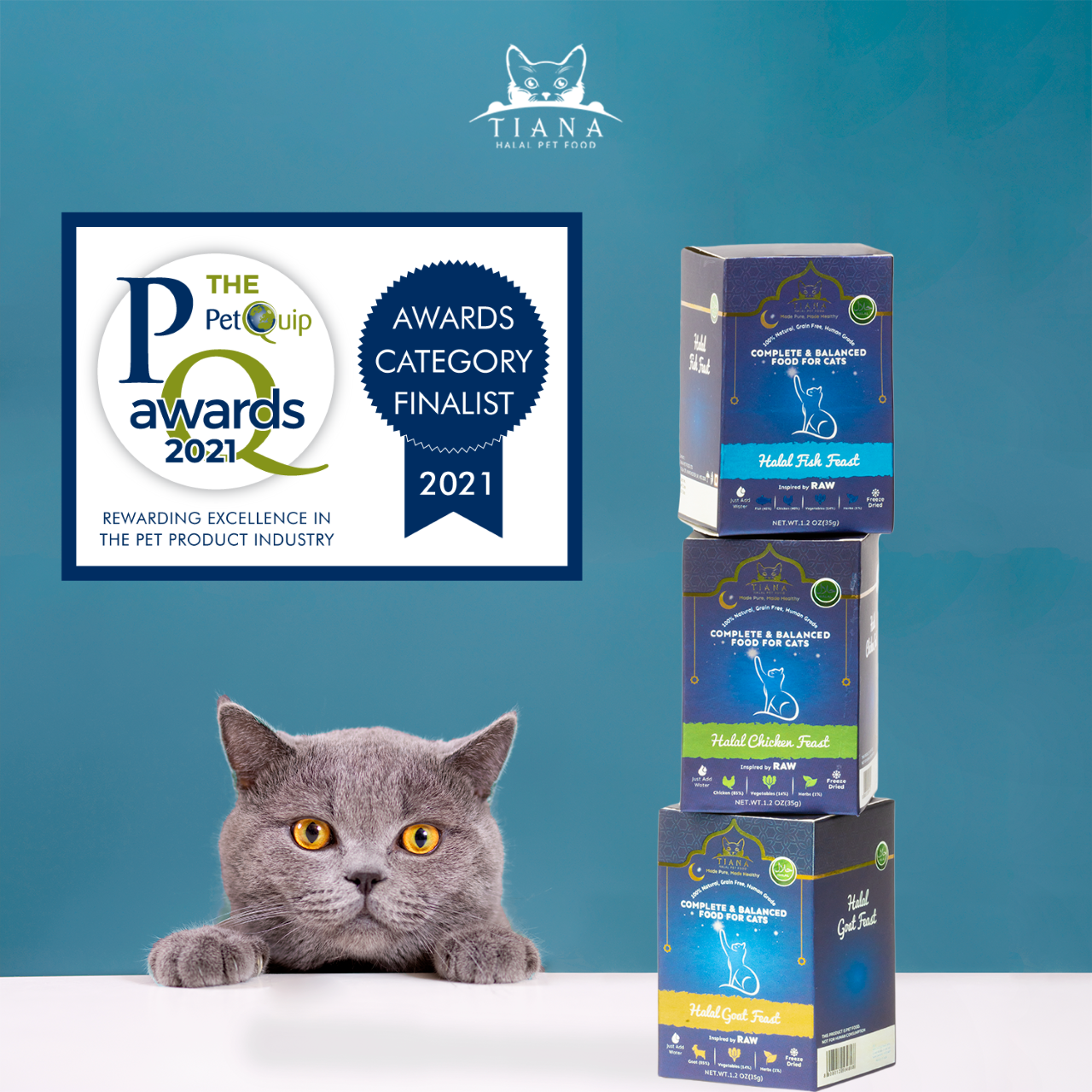 It transpires that there are 500,000+ Muslim cat owners in the UK (5.1m Europe) who are currently spending inordinate amounts of time and money tracking down appropriate fish-themed products or making home-cooked recipes that might unwittingly be light in essential feline nutrients.
As a leading pet food procurement/supply chain expert, Pankaj is well-versed in the growing popularity of cats in the UK, that now enjoy 'popularity parity' with dogs, albeit this opening appeared out of the blue when a good friend's mother asked him 'when the pet food sector would wake up to the halal-friendly opportunity targeting millennial/professional women with mild religious leanings.
'It makes perfect sense,' concludes Tiana founder Pankaj, 'that a 'pet humanisation' movement that already encompasses every imaginable human food minority interest (BARF, GF, bio-organic, paleo) PLUS an array of dietary specific propositions (hypoallergenic, vitamin plus, joint + teeth health, would ultimately require a 1st mover in halal-friendly meals.'
Already shortlisted for prestigious PetQuip and PIF awards, Tiana will initially be available in Chicken, Fish and Goat (rich gamey undertones) with a Shrimp joining the fray in early 21.
Tiana is also a leading light in 'sustainable pet food solutions with its focus on 'ingredient-friendly' freeze-drying that not only protect the human-grade ingredient's 'nutritional vitality' but ensures that 70% moisture isn't needlessly trundled up and down the motorway.
Tianahalalpetfood.com
N.B. Tiana was recently featured in Mail on Sunday