Top-performing Christmas treat range returns to PATS!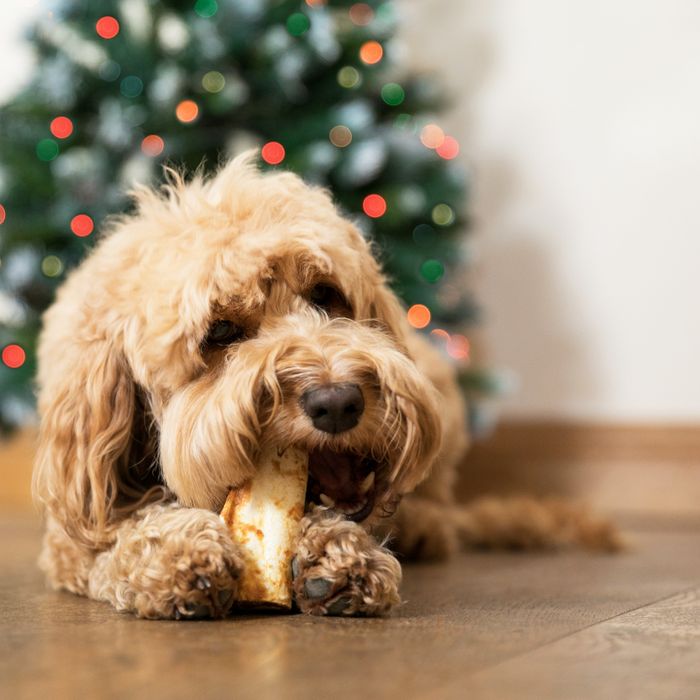 No-Hide® THE FEAST was featured in the top five best-selling lines of Pedigree Wholesale's Christmas brochure last year AND won the coveted New Product Award for 'Dog Treats and Products' at PATS 2020.
As with all chews in the No-Hide® range, THE FEAST contains just six simple, natural ingredients: brown rice flour, eggs, olive oil, pineapple stem, banana and agar-agar (vegetable gelatine) — plus, the mouth-watering flavour combination of turkey, pumpkin and cranberries for Christmas.
Natural, wholesome, easy to digest, and long-lasting treats, they are also completely free of animal hide, bleaches and chemicals — so pet parents can be happy knowing their much-loved pet is getting a nutritious and delicious experience every time.
Available previously in three different sizes, Earth Animal has introduced a new addition this year with No-Hide® THE FEAST STIX — a pack of 10 delicious chews, perfect for smaller mouths to enjoy safely.
They have an RRP of £3.99 for a small chew (average weight 34g), £7.99 for a medium chew (average weight 60g), £11.99 for a large chew (average weight 99g), and £7.99 for the new STIX 10-pack (average weight 45g).
No-Hide® Wholesome Chews are exclusively distributed in the UK by Pedigree Wholesale — one of the leading distributors of pet and aquatic products into the UK independent pet retail sector. They are available to order in display cases now.
For more information about Earth Animal and their products, visit www.earthanimal.com/uk or follow them on Instagram and Facebook.
About Earth Animal
Founded by Dr Bob Goldstein and his wife Susan in 1979, Earth Animal's purpose is simple: make the highest-quality pet products, always consider the environmental impact and do it all with energy and love.
As one of the most sustainable pet companies in the in the U.S., Earth Animal is dedicated to caring for animals, people, and the Earth. They are committed to being the most earnest, mindful, and trusted company in the industry by exploring another way — a more humane, natural, and effective way to change things for the better, one Earth Animal at a time.
Dr. Bob & Susan Goldstein — pioneers in the field of holistic and integrative veterinary medicine — have always been driven to enhance the lives of dogs and cats. They believe that every day should be filled with wholesome goodness and a whole lot of fun. They believe each day should end drifting into a peaceful, pain-free sleep.
By combining science with nature, they've crafted Earth Animal into a company whose mission is to create an exceptional family of products that reflects their passion for ensuring animals live their healthiest, happiest, love-filled lives every single day they grace the Earth.